Ratchet Straps and Tie-Down Tips
Whether you're hauling a snowmobile, ATV, tractor, classic car, or off-road vehicle, you want to make sure it arrives at your destination safe and sound. These load-securing tie-down tips will help you protect your cargo and yourself when you hit the road together.
Things to Know Before You Tow

Too much weight in the back can lift your back tires slightly off the road, reducing your traction. Conversely, too much weight up front can raise your front tires, affecting your steering. So the general rule of thumb is loading 60% of that weight (larger items) up front and 40% (smaller items) toward the back. The side-to-side ratio is an even 50/50.
So how much weight can you load? Every trailer has its own gross vehicle weight rating (GVWR), payload, and gross axle weight rating (GAWR). Knowing your trailer's load limits and understanding what and how you load on it can save you some costly or even dangerous mishaps.
7 Tips for a Tight Tie-Down

If you value your cargo, keeping it in place is the most important job you can do. You can avoid the threat posed by slack and strap wear with a few common-sense practices:
1. Choose the right ratchet strap length: Long straps are made to go over large, solid loads like round bales. Vehicles are secured at their corners, so longer straps will leave you with a lot of end slack to secure.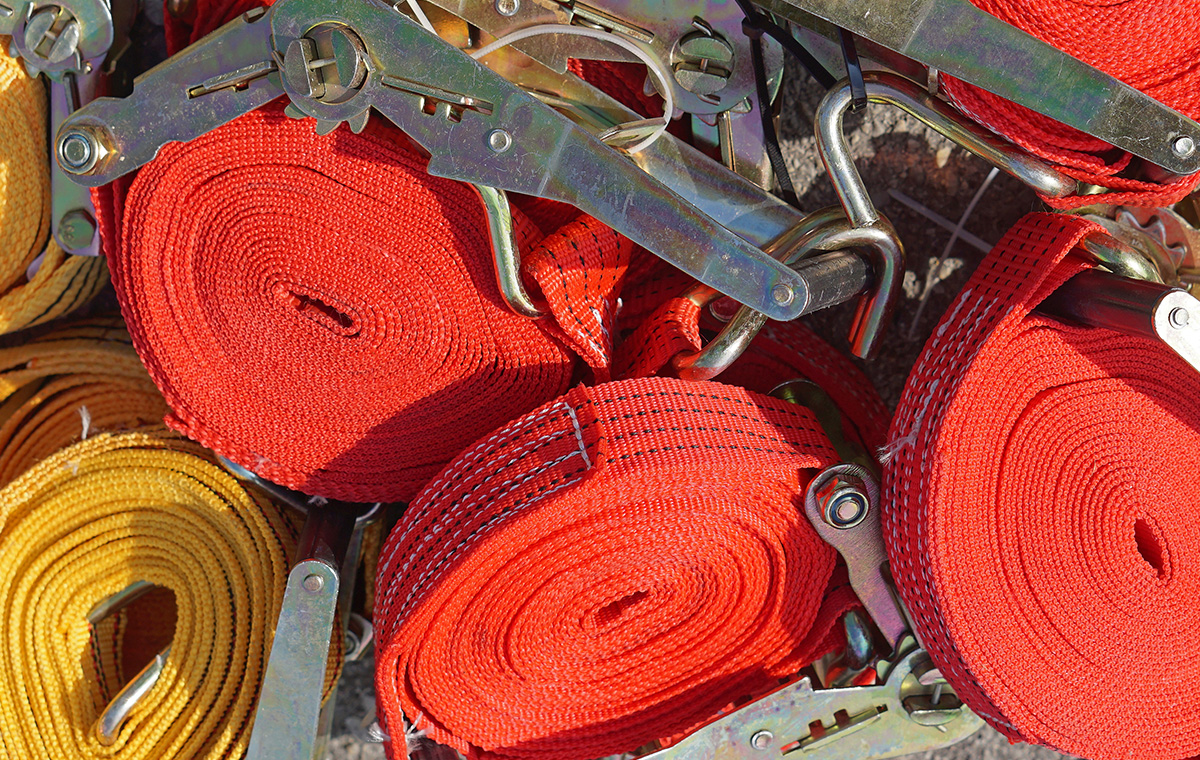 2. Find a reliable tie-down point. Be wary of hook-ups with the potential to slide. Sliding can wear down your strap or create slack that can allow your hook to come loose. D-rings are ideal because your hook immediately goes to its shortest-distance point. They can be welded onto trailers that don't already come with them.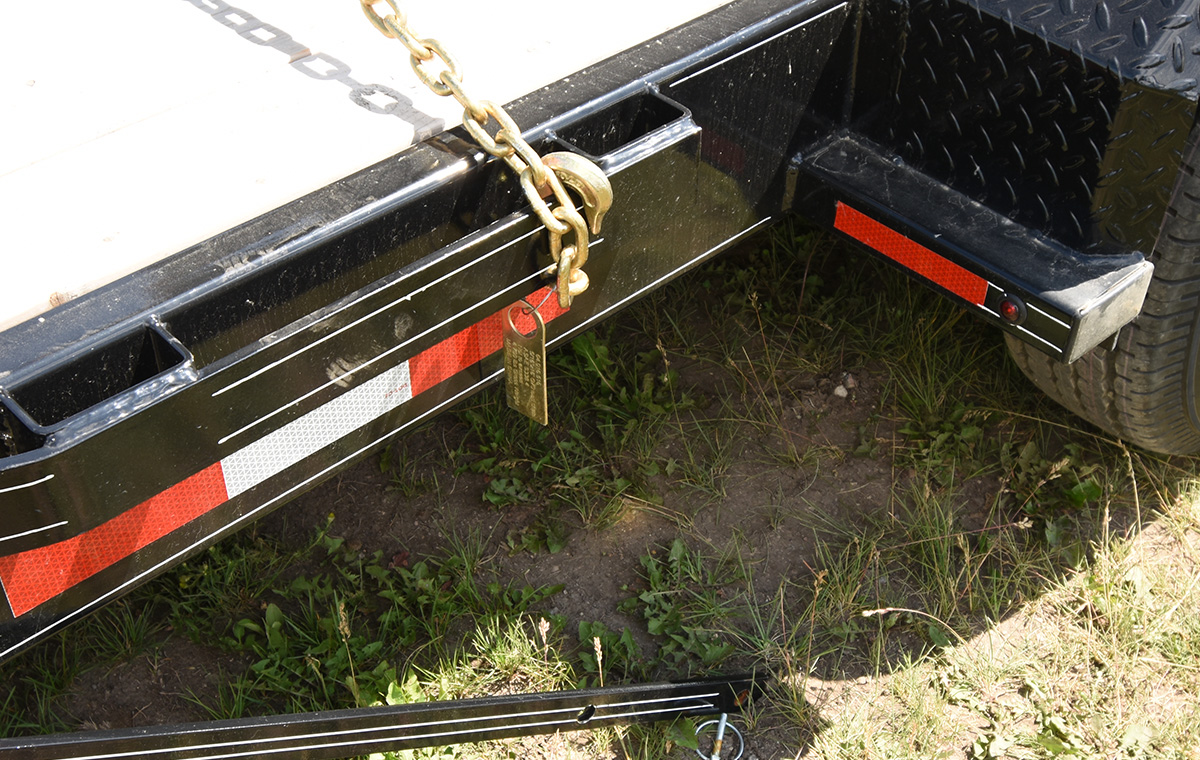 3. What about Axle straps? Axle straps are short straps with D-rings on either end. They're great for wrapping around axles (hence the name) because your ratchet strap can easily hook to the two D-Rings to form a single connection point – but only if they're stretched in a straight line.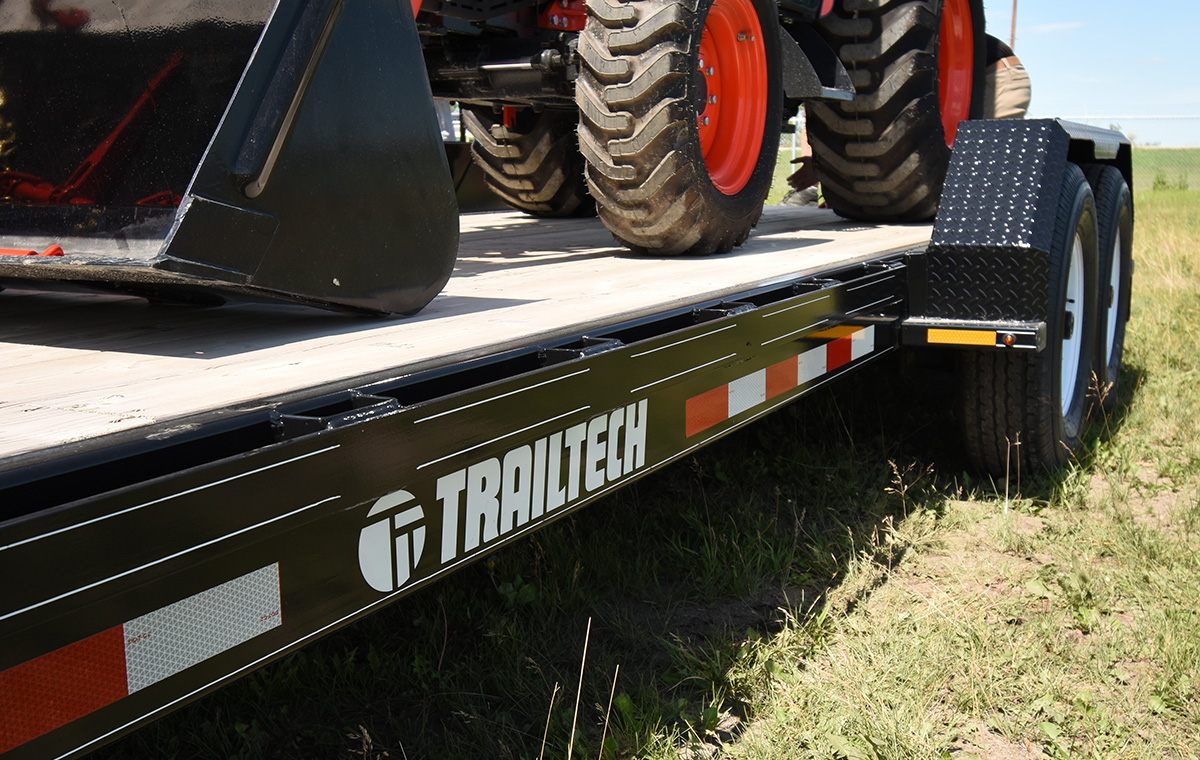 4. The shorter and straighter the better. Your strap should run straight from point to point, not angled around objects like vehicle tires. They might seem like they're taking up slack, but your strap can easily wear or slide loose against them.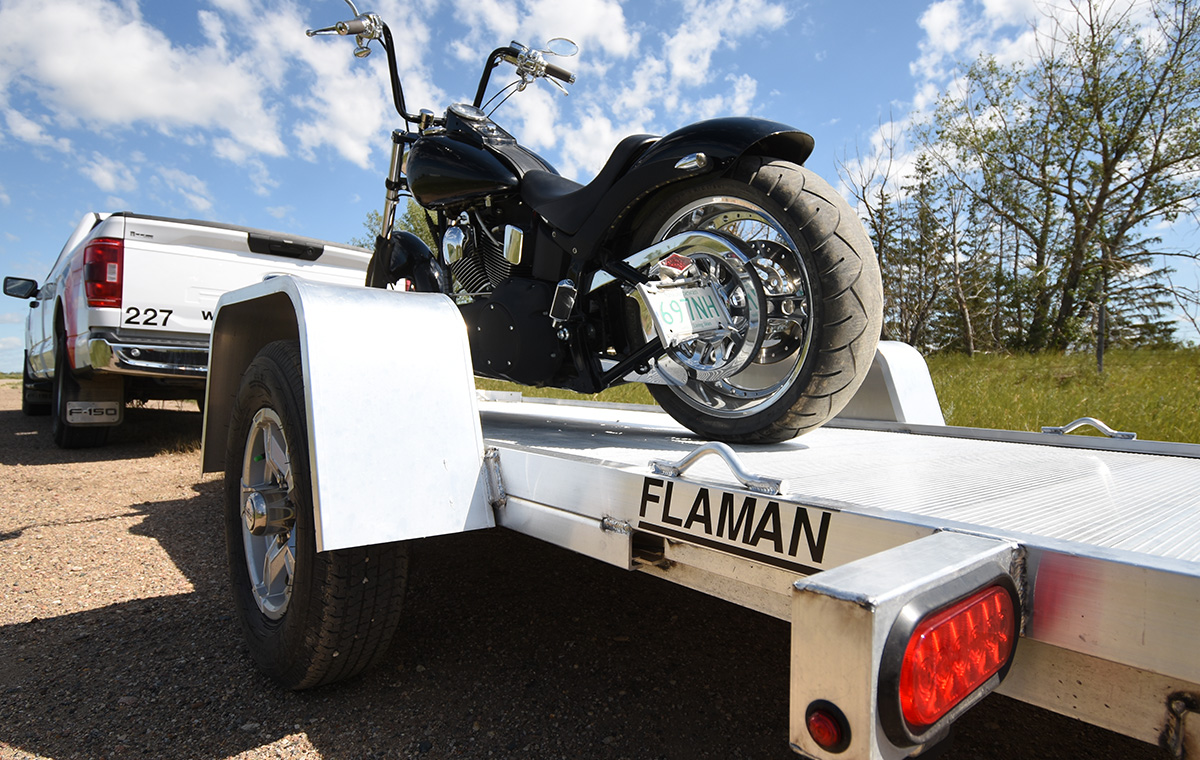 5. Hooking onto a vehicle axle. If possible, you'll want to wrap your D-ring strap (AKA axle strap) around your axle (same rules as above). Make sure not to wrap around vital, easily damaged parts like brake lines or wheel-speed sensors. Hook your ratchet strap to your axle strap so that you're cranking toward yourself (for more room) and leave enough slack to get two or more strap windings for a secure grip.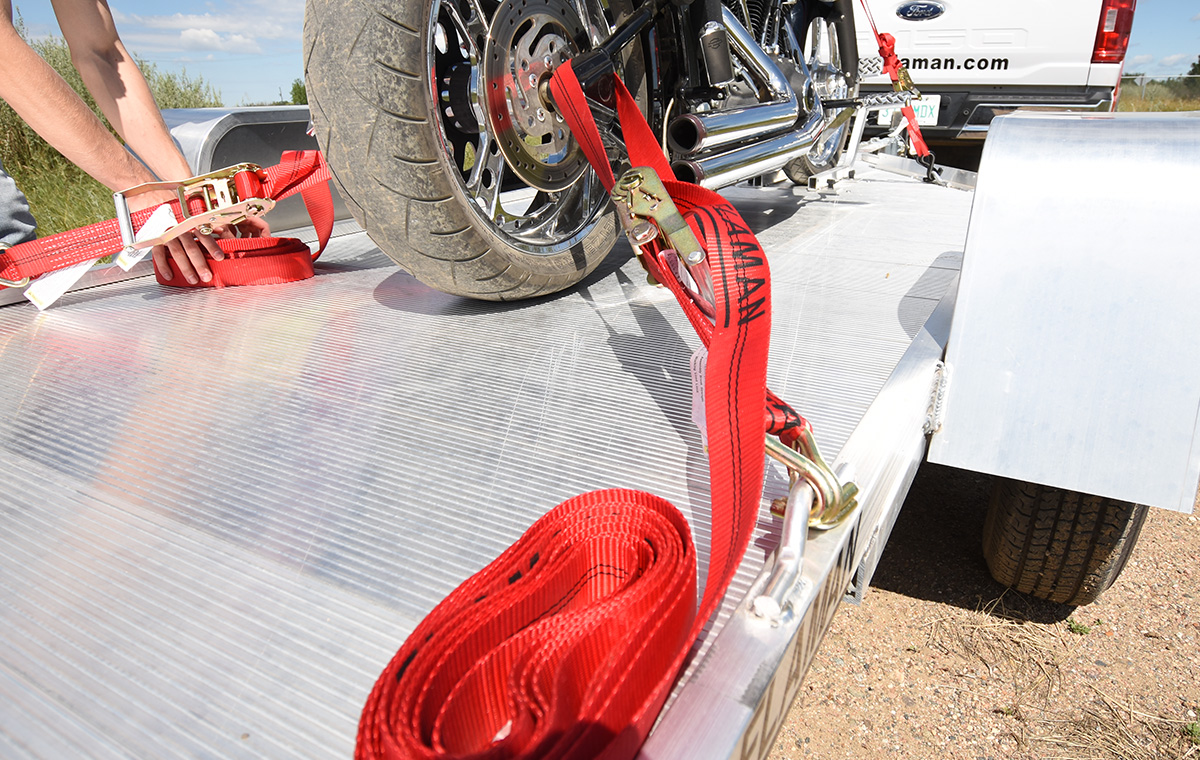 6. Four straps. Four points of connection. You should have two Axle straps on the left and right side of your axle connecting to two corresponding ratchet straps. Some use or recommend crisscrossing your straps, but this method has multiple problems.

a. Your hooks are pulled off-centre, allowing them to slide and slacken your straps.
b. Your straps may come into contact, creating a wear point.
c. (This is the BIG one.) All four of your straps are interdependent, so if one straps should break or malfunction, all three of the others lose their tension. You go from four straps to zero. With straight strapping, the other three straps maintain their tension.
7. Go back and forth tightening your axles. Start with your back end then make sure your front end is ratcheted up tight. Give each end at least one more tightening to make sure you're taken out all the slack.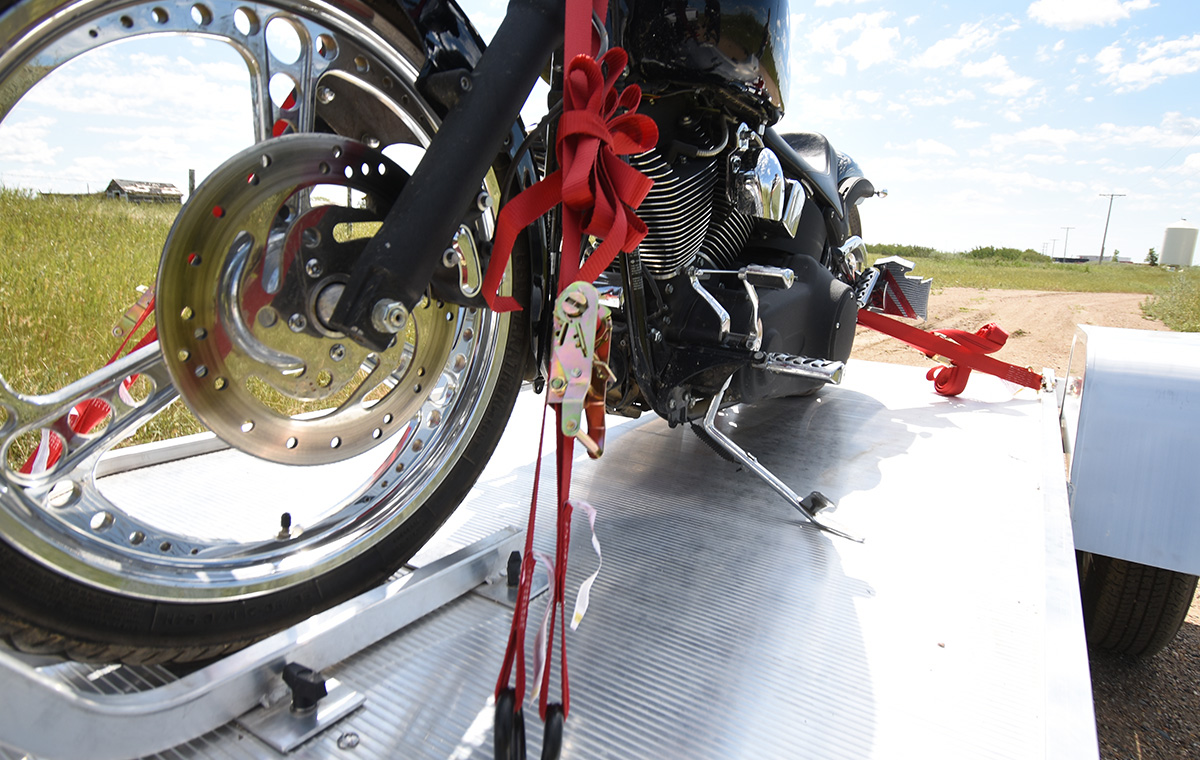 Flaman had your safety cinched.

Take your load on the road with confidence. Visit your nearest Flaman location for ratchet straps and other tie-down equipment plus expert trailer hauling advice. Bring your trailer by and ask about having our skilled service technicians conduct a full inspection or maintenance package. If there's any problem, our Parts and Service department can put you back on the road feeling safe.