Rentals
If you'd like to look into renting a trailer you're in the right place! Please select one of our trailer types below and specify the size/model you're looking for. Note that models vary by location – if the trailer you specified is not available at the location you'd like to rent from, one of our trailer rental specialists will contact you with available options to serve your needs.
Flaman also rents a wide assortment of equipment including farm equipment rentals, event rentals and tool rentals for activities such as construction, landscaping, gardening, and farming. If you're looking for equipment rentals other than trailers please visit our rentals site.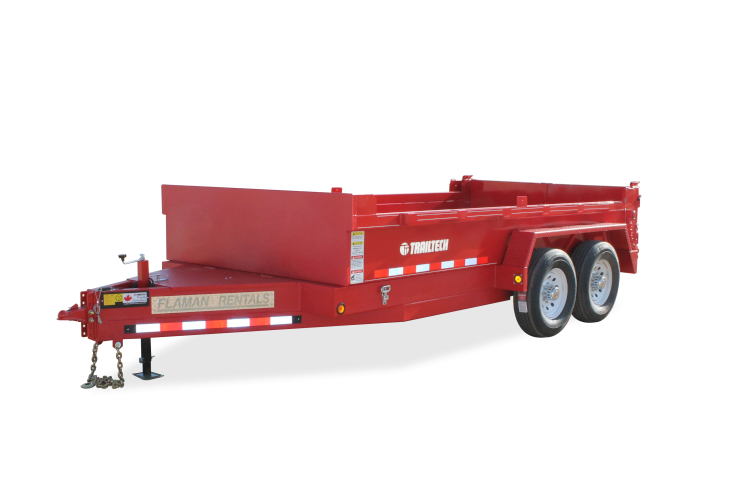 14' models start at $160/day
Dump Trailers - 10' to 14' Models Available
The two-way tailgate features a rear double door and spreader gate, allowing for fast, controlled loading.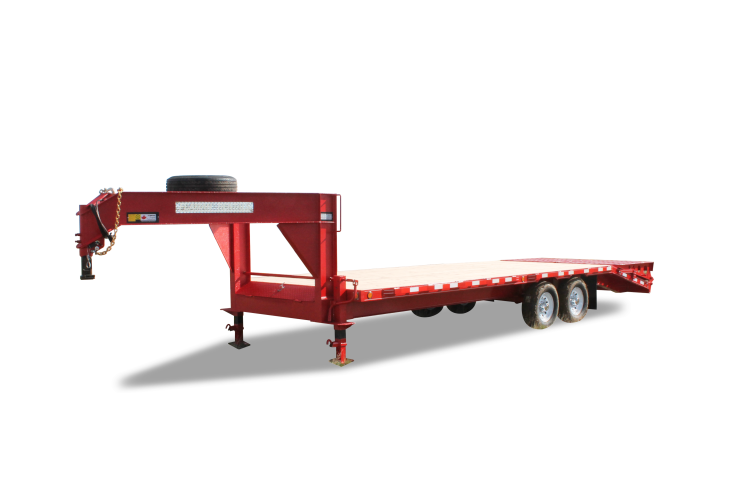 24' models start at $185/day
Gooseneck Flatdeck Trailers - 24' to 30' Models Available
The GN trailers allow for smooth, easy pull. We have 24' to 30' trailers available with capacity up to 20,000 lb. All come with beaver tail and ramps.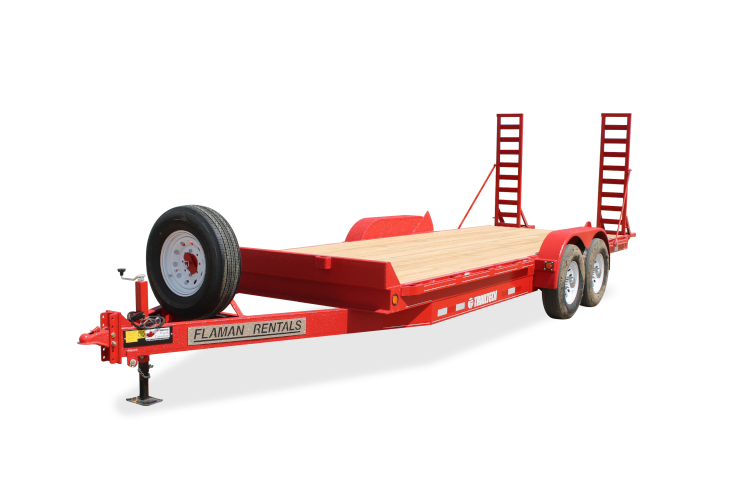 18' Lowboy models start at $105/day
Flatdeck Trailers - 10' to 20' Models Available
With various lengths available with or without tilt, these trailers make it easy to haul equipment and vehicles.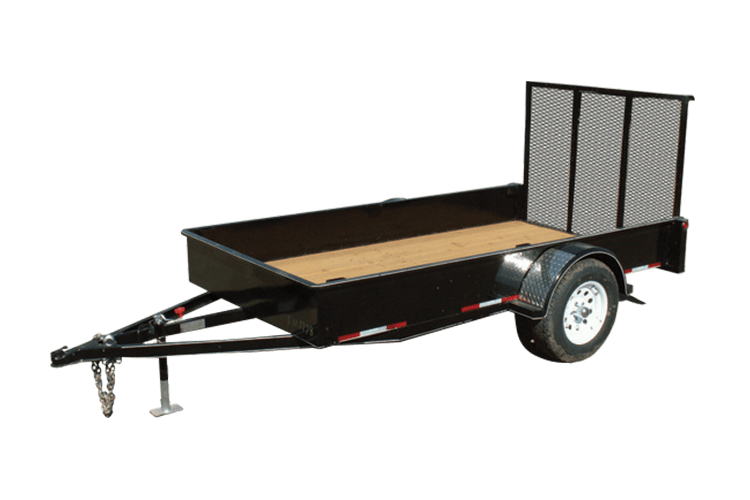 5'x10' models start at $70/day
Utility Trailers - 4'x8' and larger Models Available
Do you have leaves and branches to haul to the landfill? Our utility trailers are perfect for the job.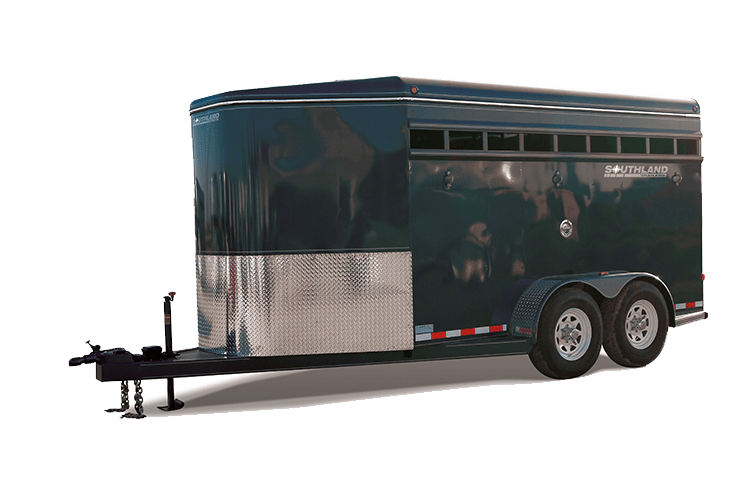 16' models start at $150/day
Stock Trailers - Tag and Gooseneck Models Available
Haul your cattle or horses in one of our easy pulling stock trailers. Bumper or Gooseneck hitch available.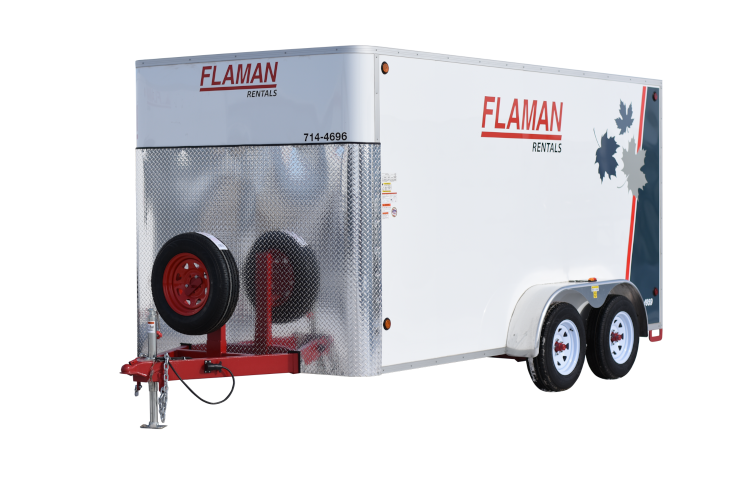 7'x14' models start at $115/day
Enclosed Trailers - 5'x8' to 8.5'x22'+ Models Available
Moving? Need some temporary, mobile storage? Various sizes of cargo trailers available. Ramp or barn door options.
No one can deny the convenience of rentals. There's no need to make a large investment when you only need the item in question for a day or two – which is why Flaman Trailers provides trailer rentals at reasonable prices for those in need. We have a multitude of trailer models available to rent including dump trailers, flatdeck trailers, gooseneck flatdeck trailers, utility trailers, enclosed trailers and even stock trailers – ranging in size from 4' to 30'. No matter the job, we have a trailer for rent that will suit your needs.
For those in the landscaping business, or just fixing up their backyard, we have durable dump trailers, perfectly capable of transporting soil, turf and more, that range from 10' to 16'. If you're in need of something smaller, Flaman also has 4'x8' and up utility trailer rentals that can haul branches, garbage and other miscellaneous pieces to the landfill. If hauling equipment or vehicles is more your task, we have flatdecks trailers ranging from 10' to 20' readily available to rent, as well as heavy duty gooseneck flatdeck trailers, ranging from 20' to 30' that have a capacity of up to 20,000 lbs and will haul larger equipment with ease.
If you're moving and need some convenient, temporary mobile storage, Flaman carries various sizes or enclosed cargo trailers for rent, with barn or ramp door options. You'll be able to move with peace of mind no matter the amount you're transporting – our enclosed trailer rentals range in size from 5' by 8' to 8.5' by 22'. Hauling livestock like cattle or horses should be as stress free as possible – for you and your animals. We provide stock trailer rentals, from 10' tag to 24' gooseneck models, that will safely transport them wherever they need to go. At Flaman, we understand that our customers need temporary solutions like trailer rentals, and our staff are happy to help you connect with the trailer you need. Contact one of our 10 locations across Western Canada to learn more.