This winter will be the perfect opportunity to have that staycation you've always dreamed about, to stick close to home and enjoy the beauty your own backyard has to offer. With snow and freezing temperatures come exciting outdoor adventures and activities the whole family can enjoy. So bundle up and make warm and lasting memories, without travelling too far from home.
We've put together a small list of great outdoor destinations – but there are so many to choose from! As always, please follow local health authority guidelines about travelling and check with the destination to make sure they're open.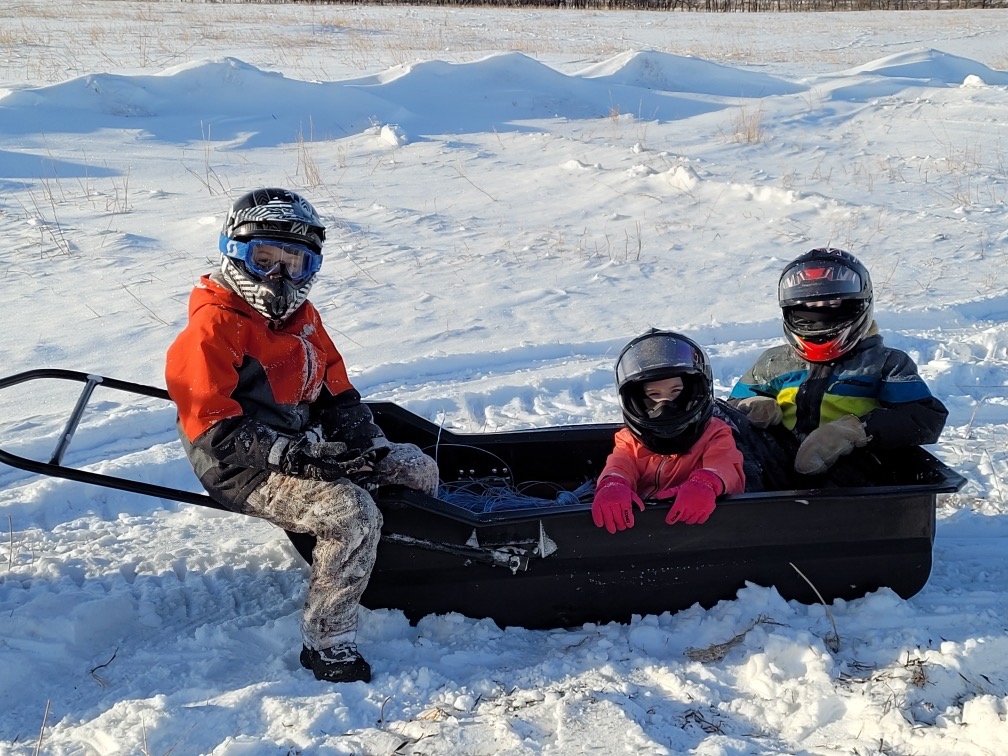 Prince Albert National Park
Winter is a beautiful time to visit northern Saskatchewan, especially Prince Albert National Park, a million acres of snow-covered wilderness. This winter paradise offers many family-friendly outdoor activities like cross-country skiing, snowshoeing, ice fishing, skating, winter camping, wildlife photography and much more. Snowmobiles are not permitted in Prince Albert National Park but there are hundreds of kilometers of excellent, groomed trails outside the park (see below for more info).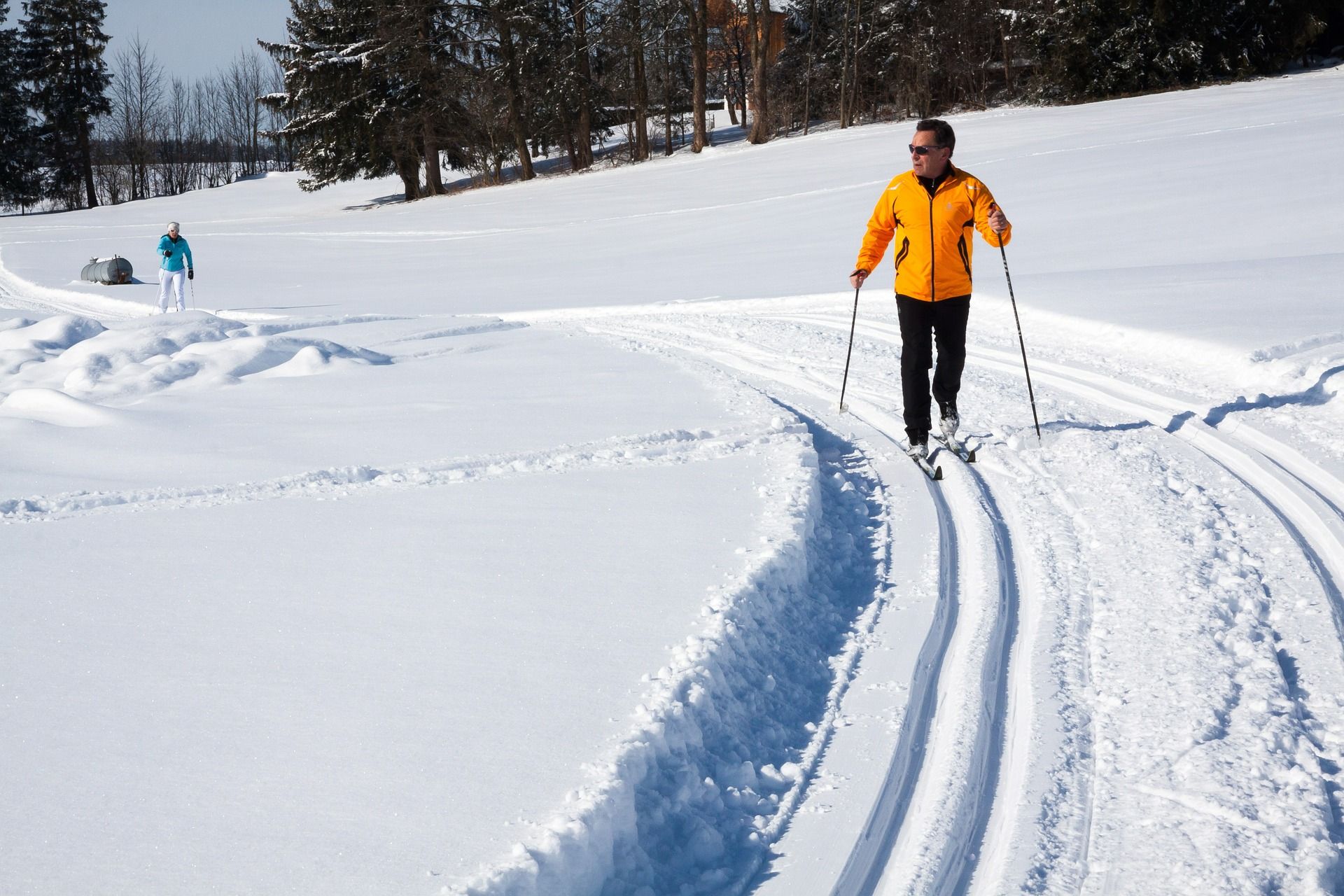 Blue Mountain Adventure Park, North Battleford
If you're looking for a fun and unique getaway this winter, then Blue Mountain is the place to go. This beautiful outdoor destination has everything on your list, including a tubing park, over 30 kilometers of groomed trails for skating and cross-country skiing, designated trails for snowshoeing, plus a nice chalet to warm up in when you're cold! You can rent snowshoes and cross-country skis onsite, but you do need to bring your own skates.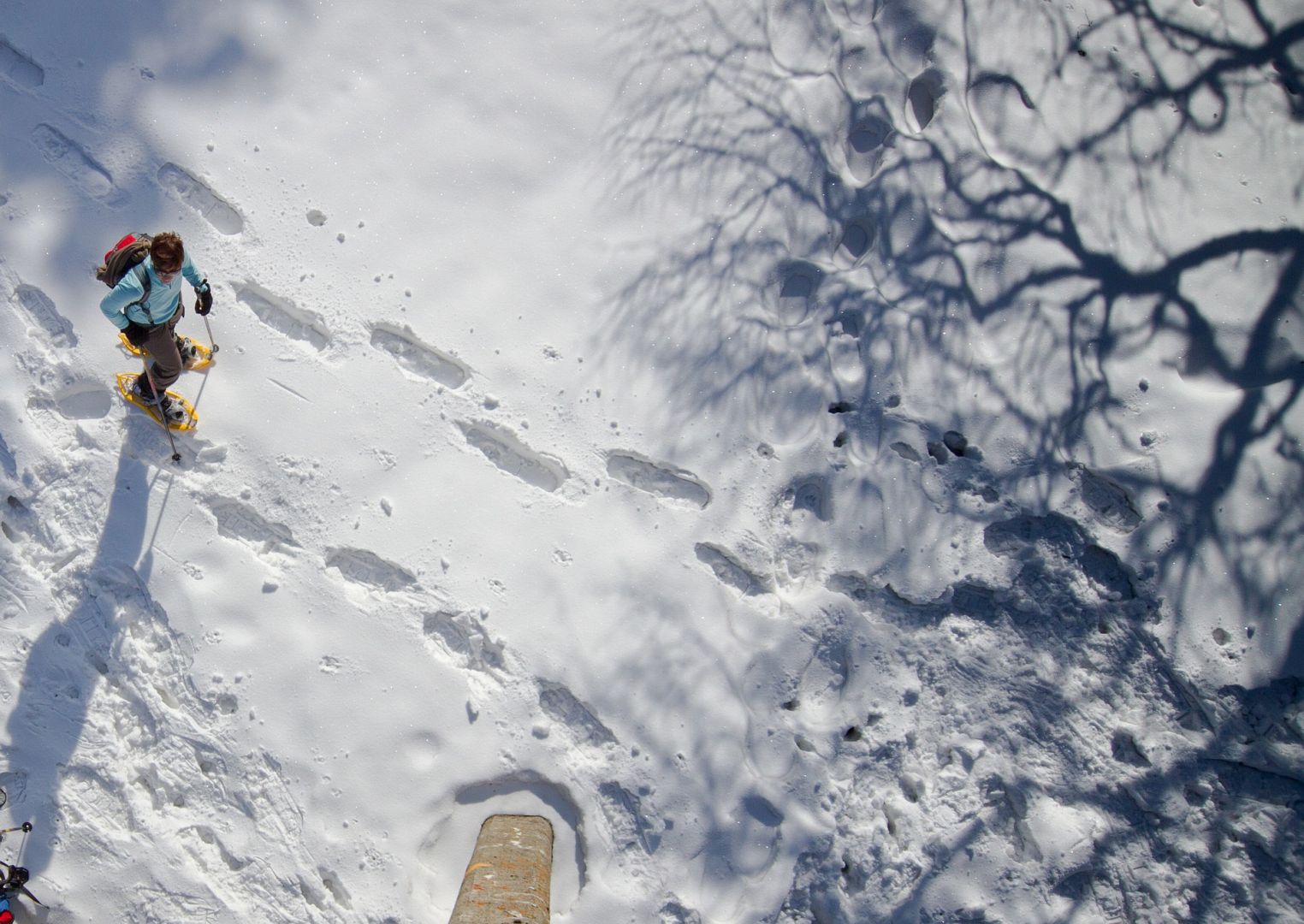 Johnston Canyon Ice Walk, Banff
This is one of the most popular attractions in Banff National Park, and home to spectacular frozen waterfalls. This guided hike takes you along steel catwalks built into the canyon walls up to the iconic frozen upper falls, with beautiful views into the gorge below. Wander through a natural cave to gaze down at the frozen falls up close or continue onto the upper falls – a tower of ice that rises 30 meters above your head.

Canmore and Kananaskis
With gorgeous snowy mountains and many winter activities, Canmore and Kananaskis is fun for the whole family. Enjoy scenic snowshoeing at Chester Lake, cross-country or Alpine skiing, waterfall and ice-cave climbing, underground tours of the famous Rat's Nest cave under Canmore's Grotto Mountain or even SnowFlow yoga, designed specifically to elevate your season on the slopes with a mindful, proactive approach.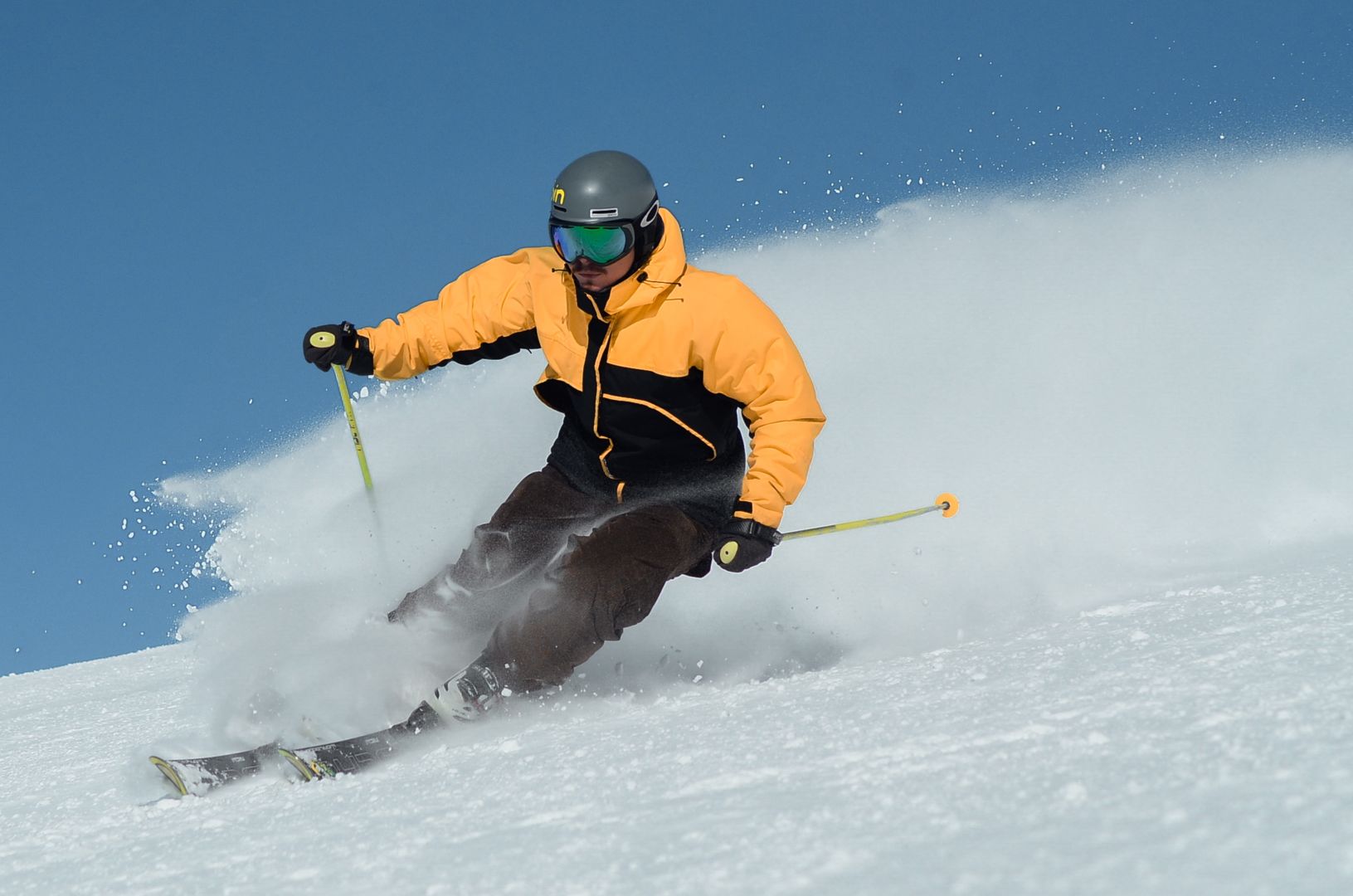 Local Snowmobile Trails
As of the date this blog was posted, snowmobile trails are open in Saskatchewan and Alberta. There are hundreds of kilometers of well-maintained trails in both provinces for sledders to enjoy.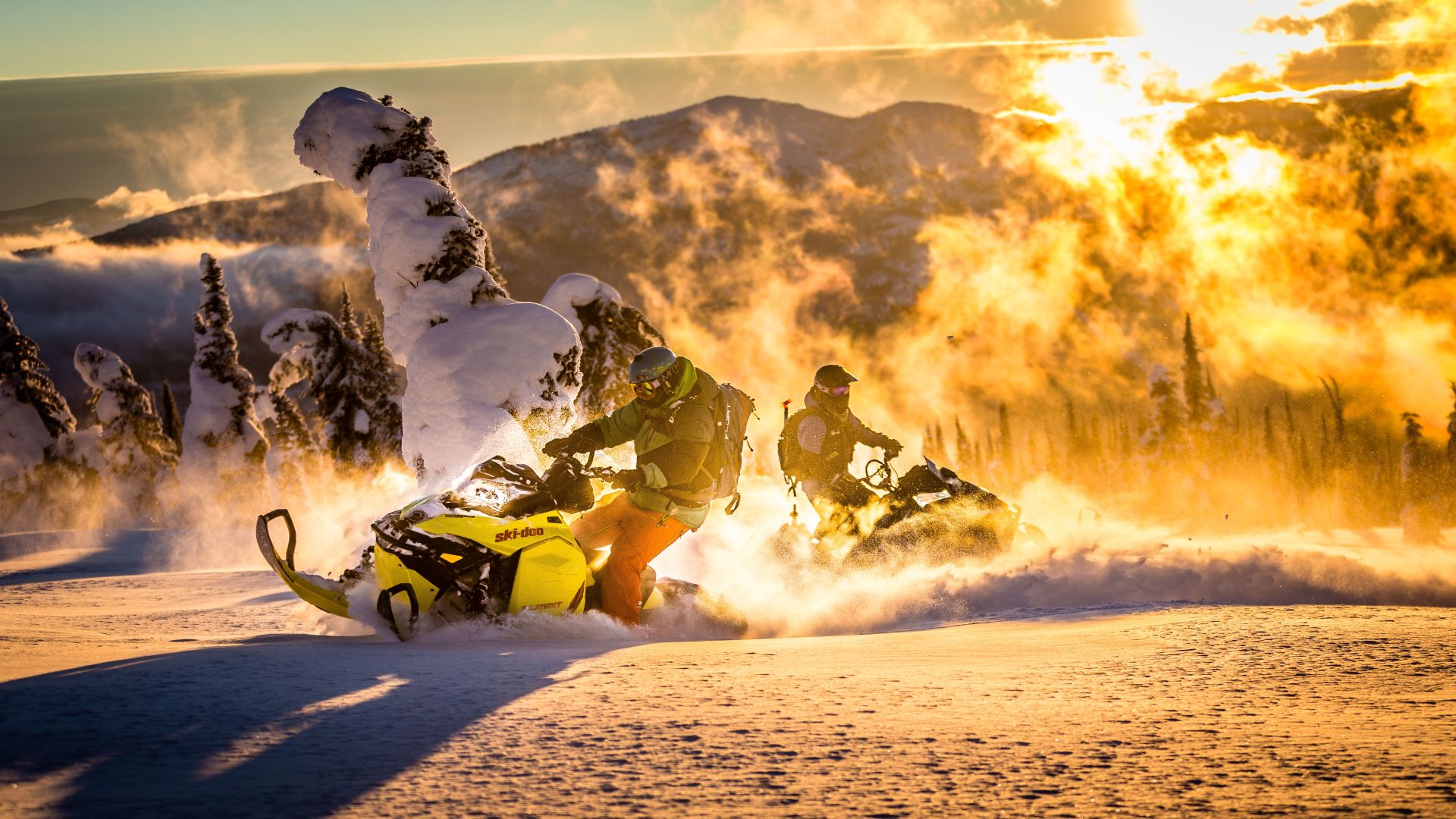 Check out these articles from SnoRiders magazine for the top places to snowmobile in Saskatchewan and Alberta. For eight years, readers voted Hudson Bay their favourite spot in Saskatchewan. It offers consistently deep and fresh snow, lasting well into April, and 690 kilometers of maintained trails with 16 warm-up shelters.

Or check out one of Alberta snowmobilers' top picks: Athabasca, on the banks of Alberta's longest river. This outdoor-oriented town boasts 300 kilometers of groomed trails west of Baptiste Lake, with terrain and scenery including boreal forest, river valleys and rolling hills. Two staging areas allow for easy access to the trails, and there are cabins and warm-up areas with picnic tables, fire pits and firewood.


Visit the Saskatchewan Snowmobile Association's website, Snowmobilers of Manitoba's website, or the Alberta Snowmobile Association's website for more up-to-date information on the status of your local snowmobile trails.

------------------------------------------------------------------------------------
Winter Staycation Contest
Have you entered our Winter Staycation contest on our Facebook and Twitter pages yet? Until January 15th, we're giving away some awesome prizes to make your winter vacation even better, including a brand-new ice shack. Simply by like our Facebook or Twitter page, like the pinned post/tweet and tag a friend. Visit our social media pages for more information!