Get out and enjoy that perfect winter day with ease!
Flaman Trailers offers different solutions to haul your snowmobiles, ATVs, and side-by-sides. You usually load up your trailer with everything, drive as close to the trailhead as possible and unload. Enclosed trailers do have their advantages in toy hauling—bring up to 5 snowmobiles, chairs, tables, and tools for a week out in the mountains.
What if you want to go for a quick day trip with a buddy? You don't want the hassle of loading and unloading, driving around, and parking a trailer for a few hours of enjoyment.Get out and enjoy that perfect winter day with ease.
Introducing Mammoth Decks Sled and ATV/UTV decks available at Flaman Trailers.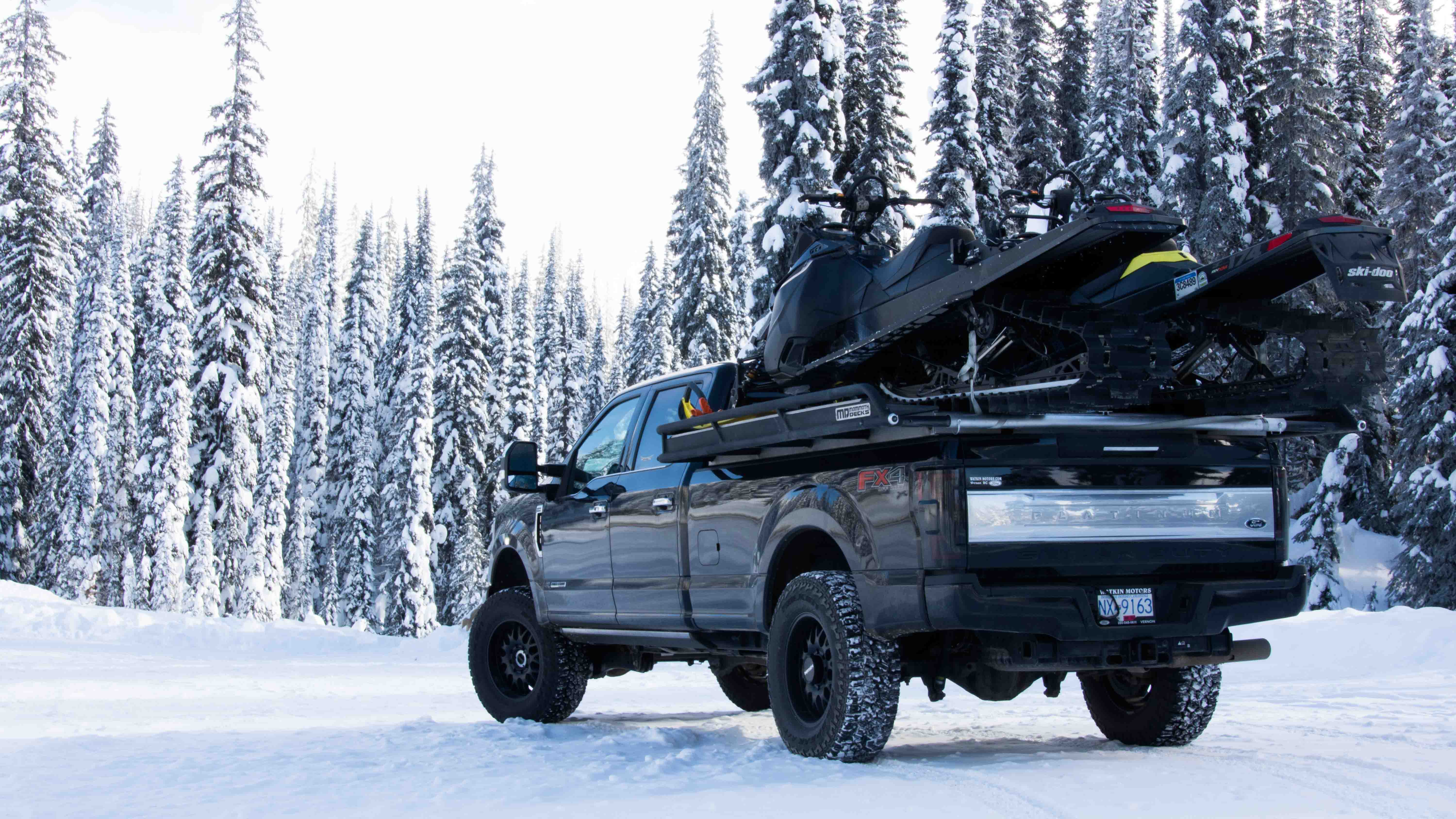 Mammoth Decks, based in Armstrong, BC have created a unique and stylish deck. Crafted from lightweight aluminum tubing, and hand-welded together, this sled deck can be used by one person.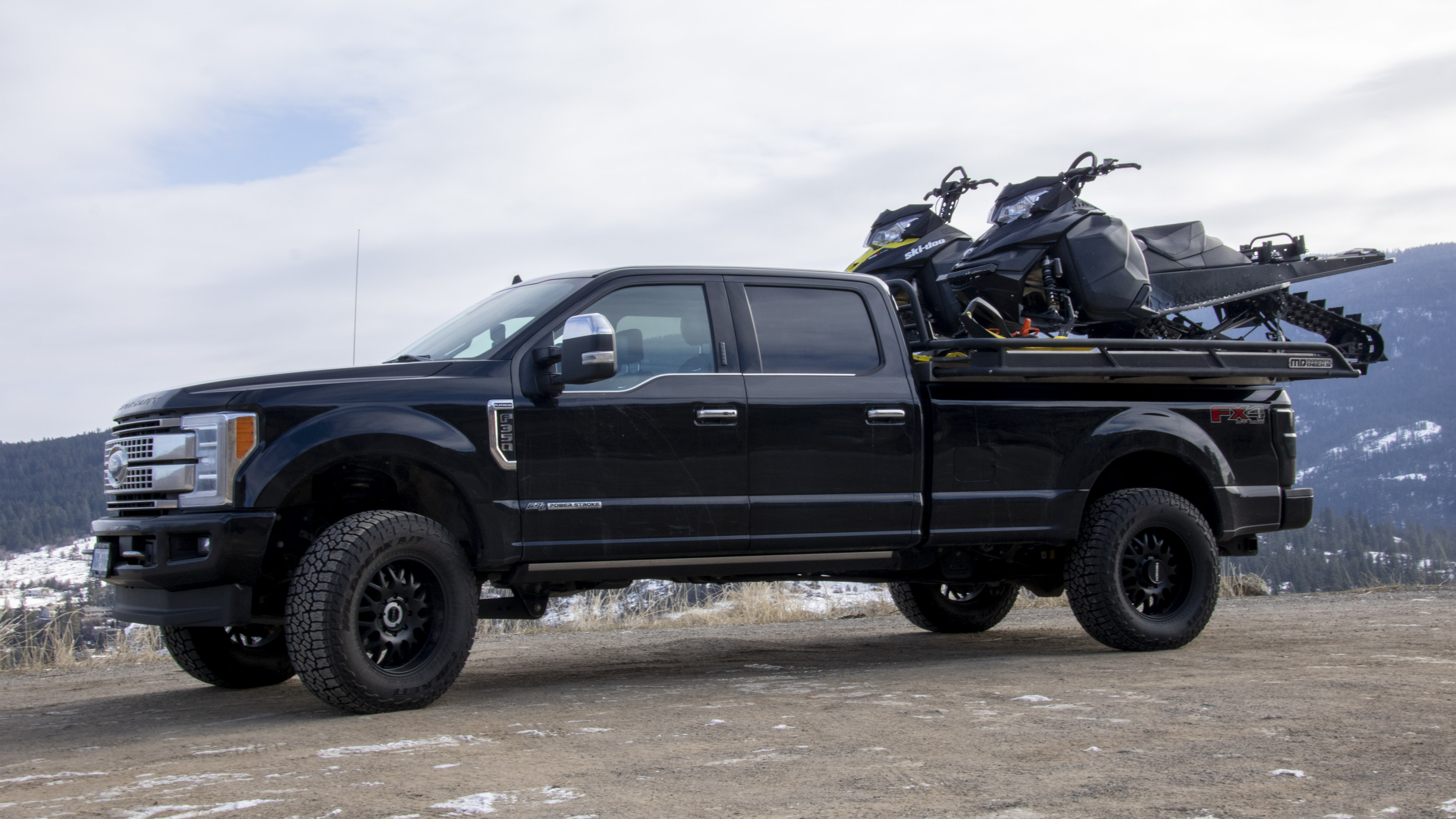 With two sizes available, in 7- and 8-foot lengths, made for full-sized trucks. The 7-foot deck is perfect for short box trucks and has minimal overhang off the back. Sled deck extension is available from Flaman for your extra-long snowmobiles.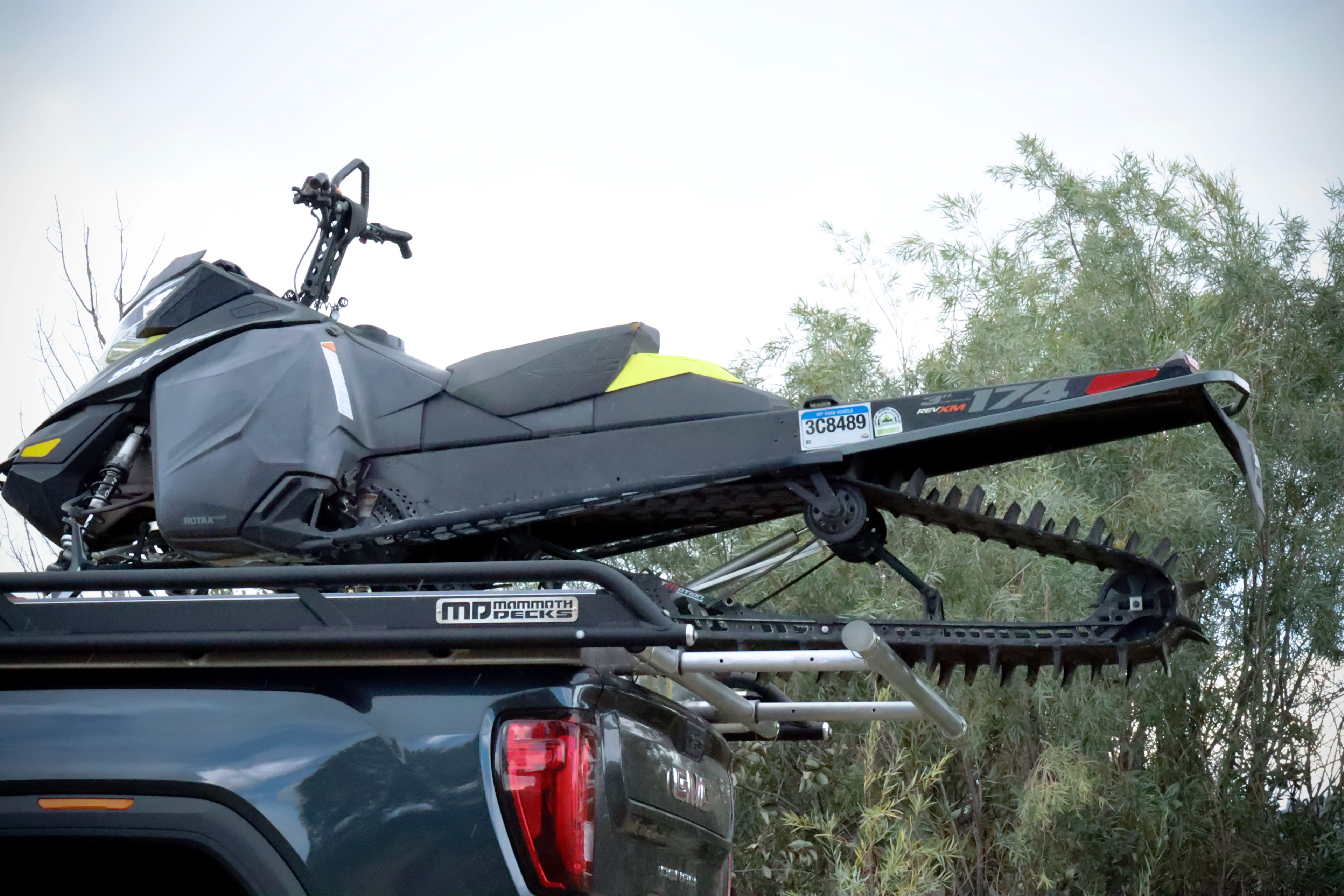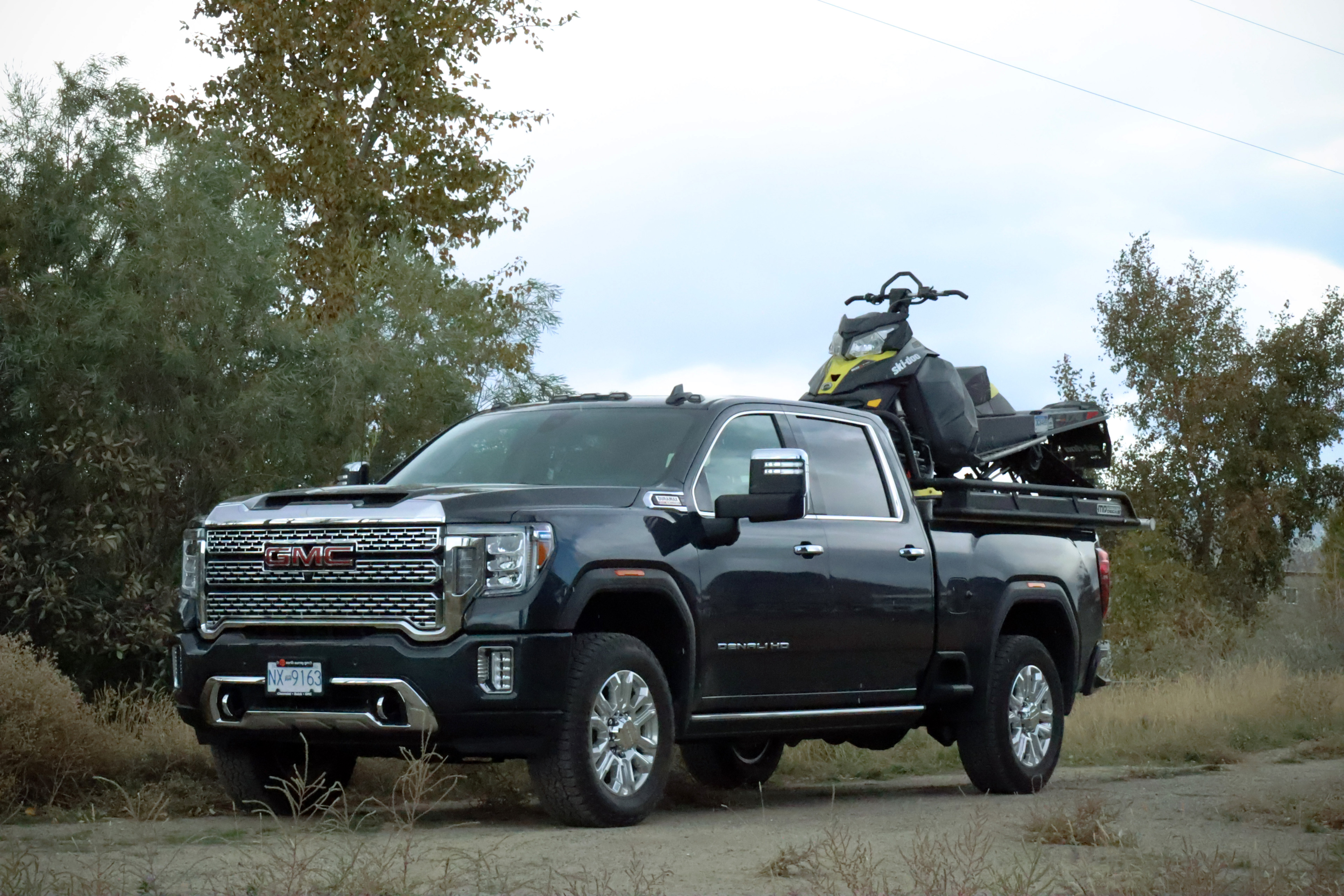 10 ½' slide out ramps that stow underneath the deck which can easily be handled by one person.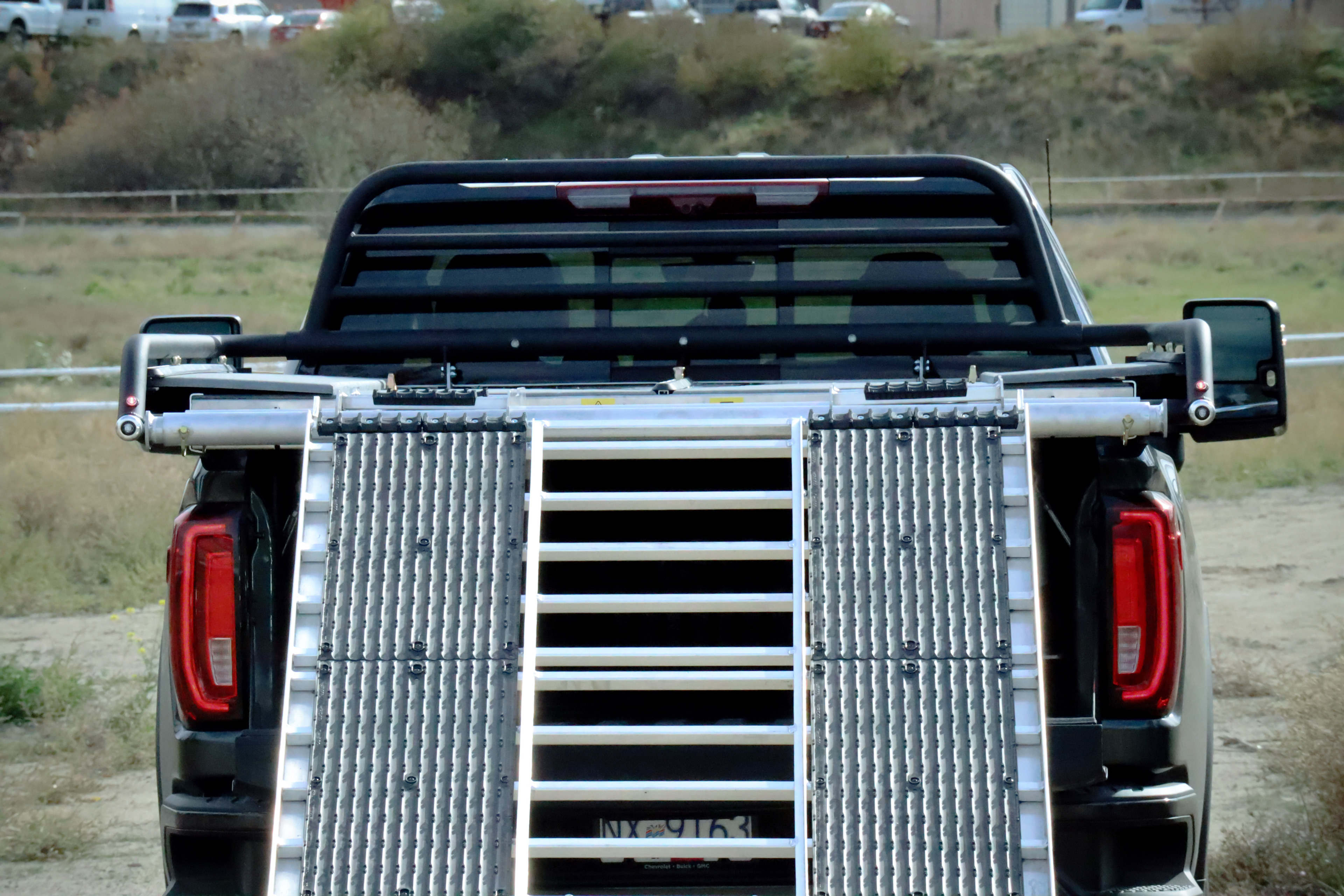 Three L-track on the deck—two on the sides, one down the middle—help to secure any cargo using standardized accessories. The two ski clamp locations add another option to secure your sleds when getting outside.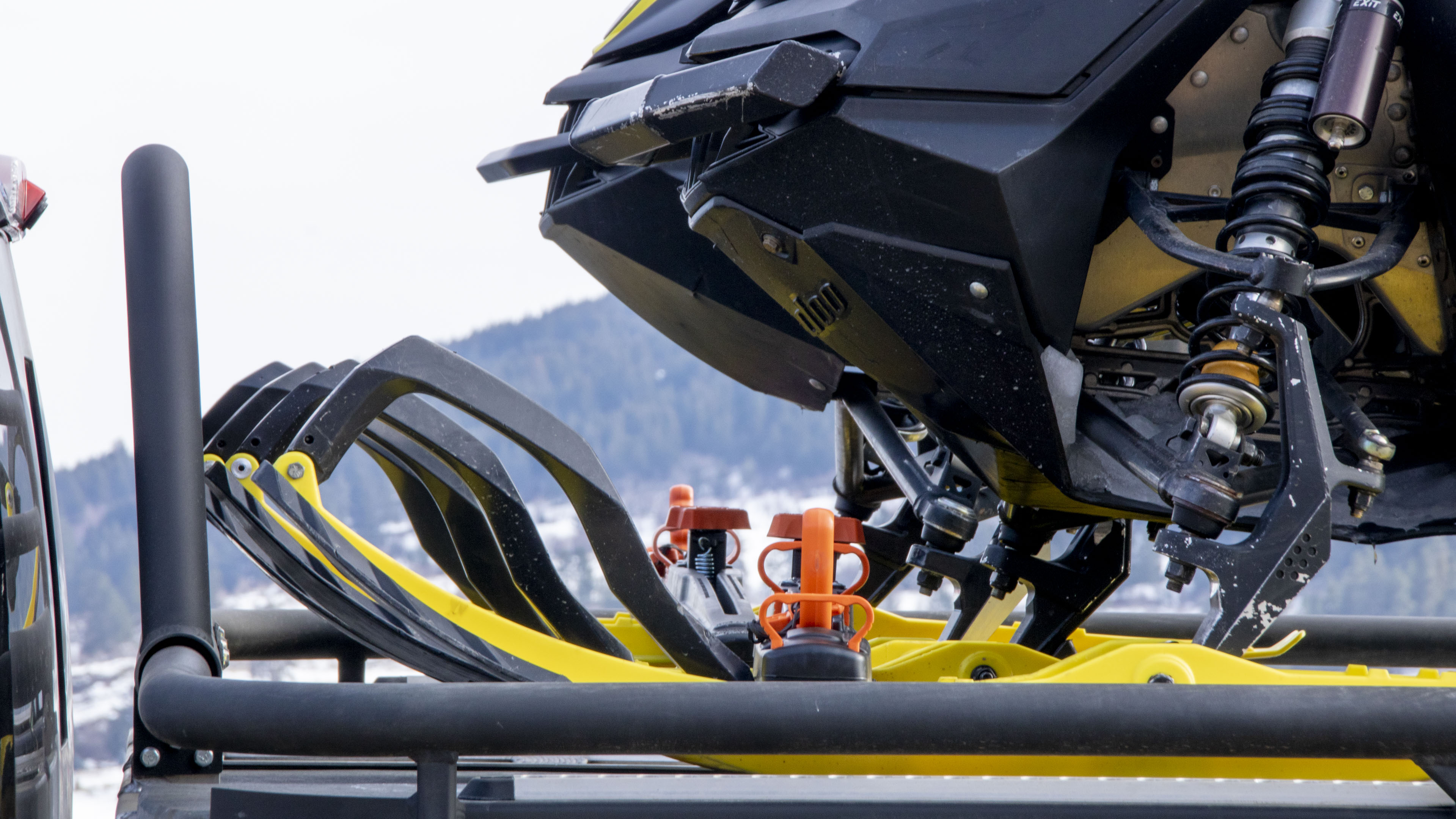 With either Sled/ATV deck installed on your truck, there is an option to create a secure, weatherproof storage area for all your gear. Along with it being fully lit for when you need to search for anything. The entire sled deck has LED lights installed that plug into your truck's 4-Pin trailer harness, so everyone can see you as you arrive on the trails.

These Sled Decks easily adjust to add 12" on both sides allowing you to transport two sleds or ATVs, and 1 side-by-side.

Lighting on the headache rack allows you to load and unload power toys in the early morning or later afternoon of the winter season.
Talk with your nearest Flaman Trailer expert for your toy hauling needs and enjoy your next adventure.
Currently available at Saskatchewan and Manitoba Flaman Trailer dealers.