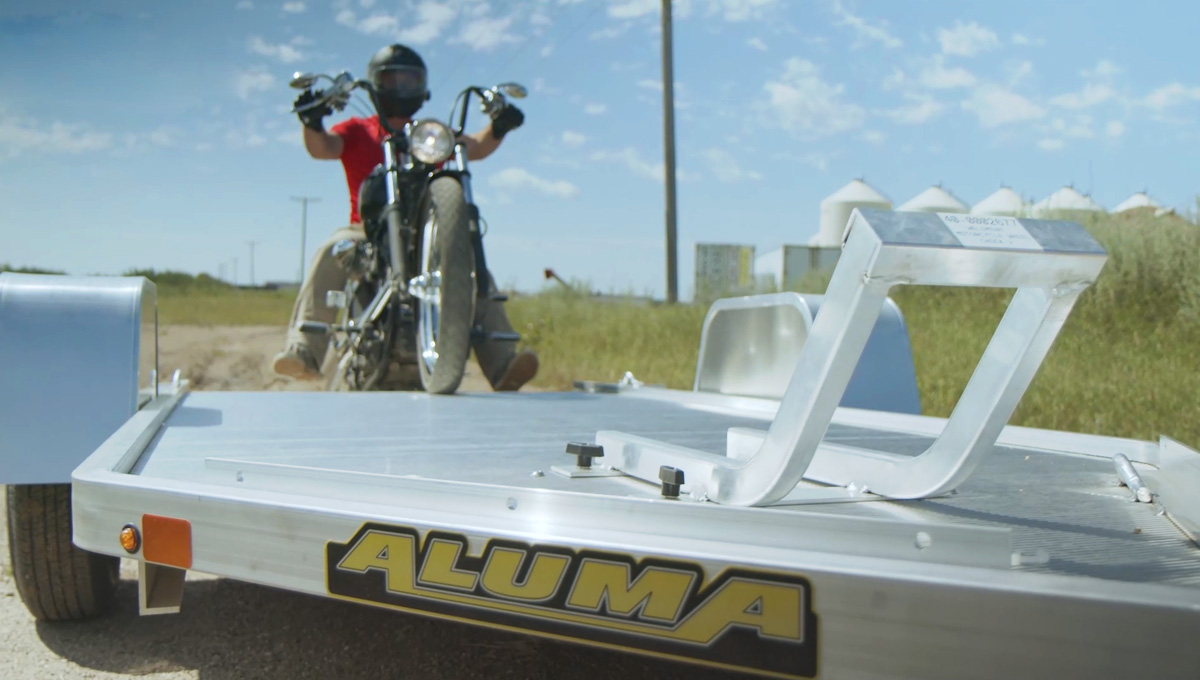 So, you have a motorcycle to move – for an outdoor adventure, repairs, or transporting it to or from storage. No problem. Just ramp it up onto your truck bed, strap it down properly, and you're on your way, right? Not always. For instance, when you need to take your bike for repairs, you could be risking more damage. Heavier bikes can be challenging to take up a ramp, sometimes putting you in an awkward position if your bike starts to tip.
There's also a risk of tipping once your bike's on your truck. You can secure it with ropes or straps, but even that poses the potential for damage. Motorcycle haulers have suffered everything from paint and chrome scratches to suspension seals blowing under over-tightened restraints. Of course, that's before the potential damage to your truck box.
Trailers provide a safer option for moving your motorcycle. The ramp angle is less steep, giving you more control over loading. Lightweight trailers are available for easy hookup to a light truck or SUV. The trade-off is the added expense and extra time for hitching up.
Whatever hauling method you choose, you can take steps to protect your valuable vehicles.


A Few Tips
Just to make your haul safer, here are a few items and ideas for strapping down your motorcycle.
A wheel chock will make your bike more stable and keep it upright.
Keep the Kickstand Up! Doing so allows your bike to remain in the center of your trailer— secured by a wheel chock. It also reduces the potential that your motorcycle will fall over, break the kickstand, or damage the trailer.
Work WITH the bike's suspension. When strapping your bike down, compress the suspension and tighten down the straps. Let the suspension rebound to keep the bike in place.
Use enough straps! Use four straps to secure your bike, two in the front and two in the back. Evenly spreading your restraints reduces all potentially damaging forces as you drive along. As well, try to leave a little flex in the straps. If tie-downs are too tight, you may risk a strap breaking or an anchor point coming loose.
Double Check Everything!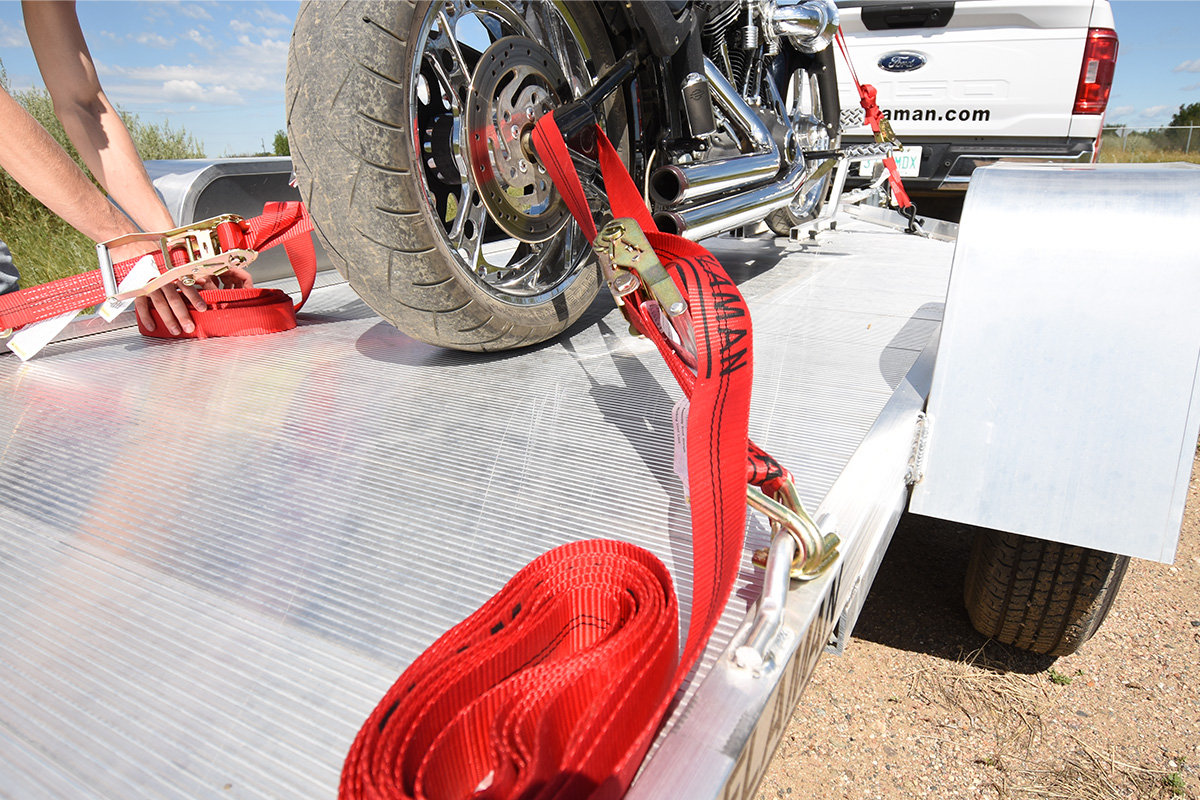 Are you considering a motorcycle trailer? Flaman now offers a variety of trailer options. Talk to our expert staff about the best one for your haul.