Wouldn't it be great to have brand new equipment and structures for every commercial, construction or heavy-duty farming job you do?

Hitching up Flaman's trailer-mounted Hot Water Pressure Washer won't magically give you that, but it will keep your investment looking – and more importantly, FUNCTIONING – like new.
Here's how its combination of portability, power, and innovation puts it light ahead of a thumb-over-your-garden-hose cleaning job: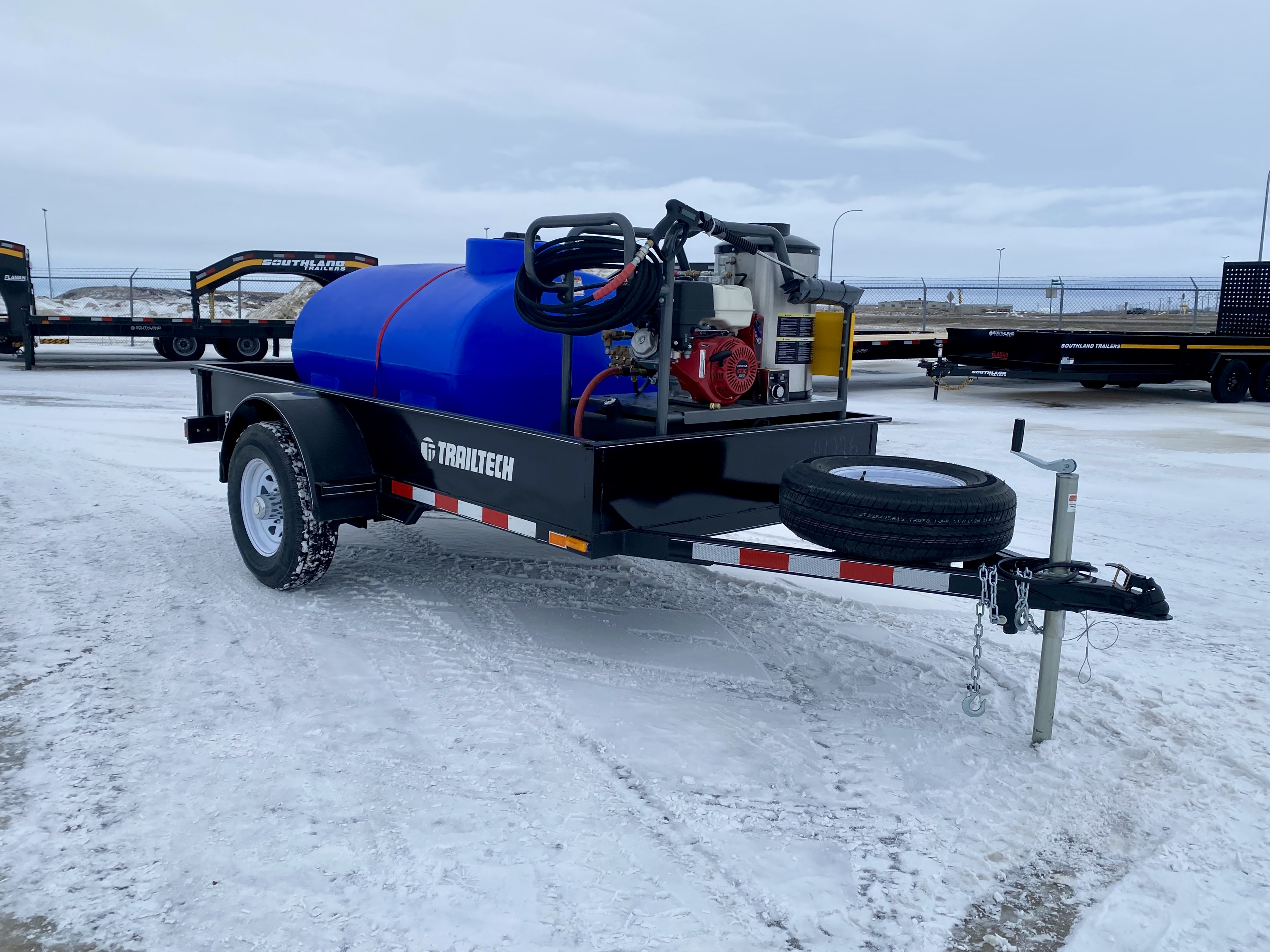 A Power Wash Station on Wheels: Our standard spec hot water wash trailer goes wherever a tough cleaning job waits - and it's loaded for bear. A 300-gallon water tank provides up to 90 minutes of continuous use between refills. That tank's perfectly balanced over the sturdy axle of a Trailtech trailer (see more below) and hauls easily behind most vehicles using the 2" ball coupler on the Class 3 hitch.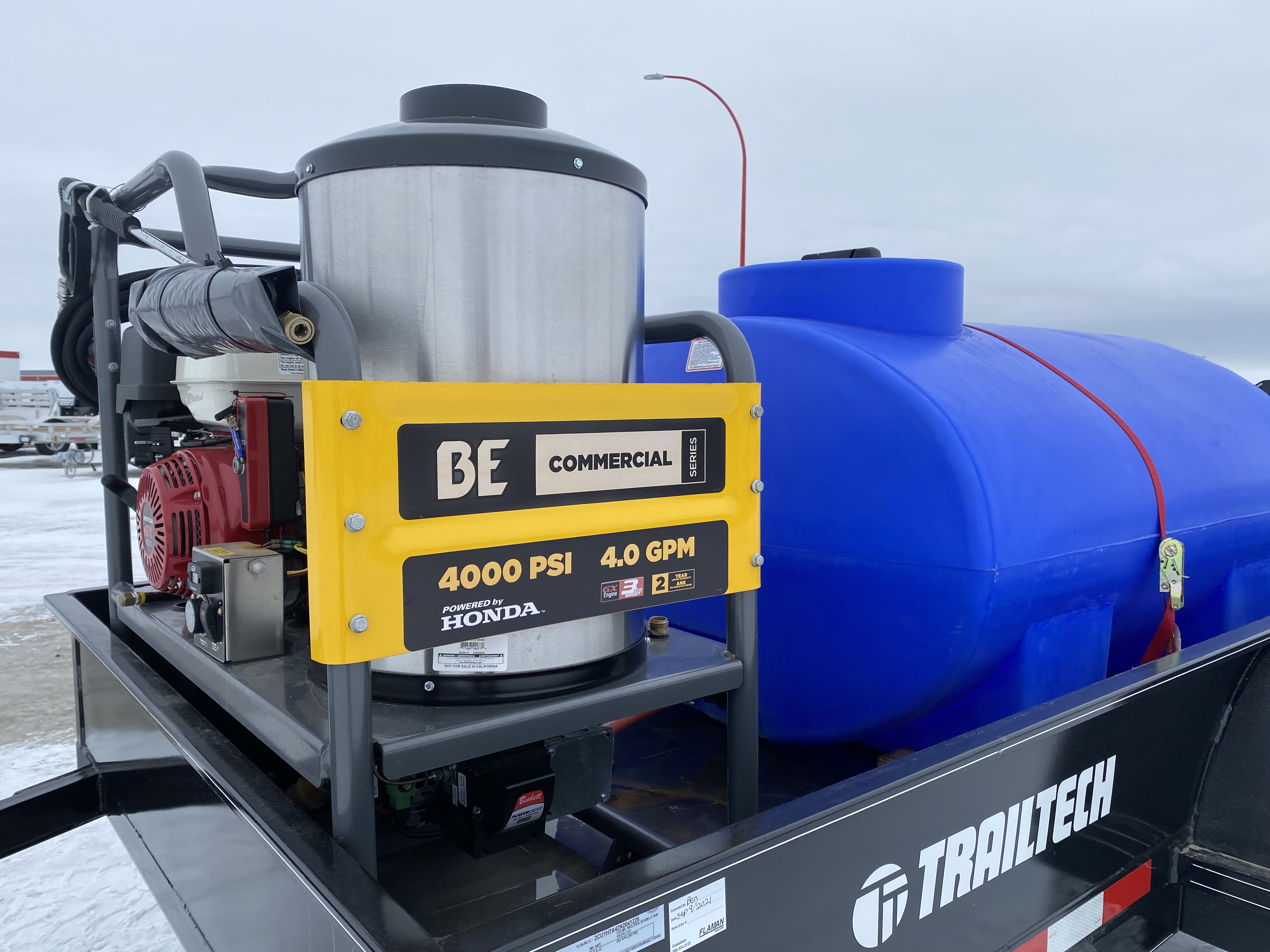 Grime-Blasting Power: Offering 4000 PSI of wand pressure and flowing 4.0 gallons of hot water per minute, a built-in BE Commercial Hot Water Pressure Washer leaves stubborn dirt, paint and grime little hope of hanging on. An out-of-the-way heating coil contains 200 feet of ½" steel tubing. The water in that tubing can reach 200˚ F/93˚ C, thanks to fuel burner that can run on either diesel or kerosene.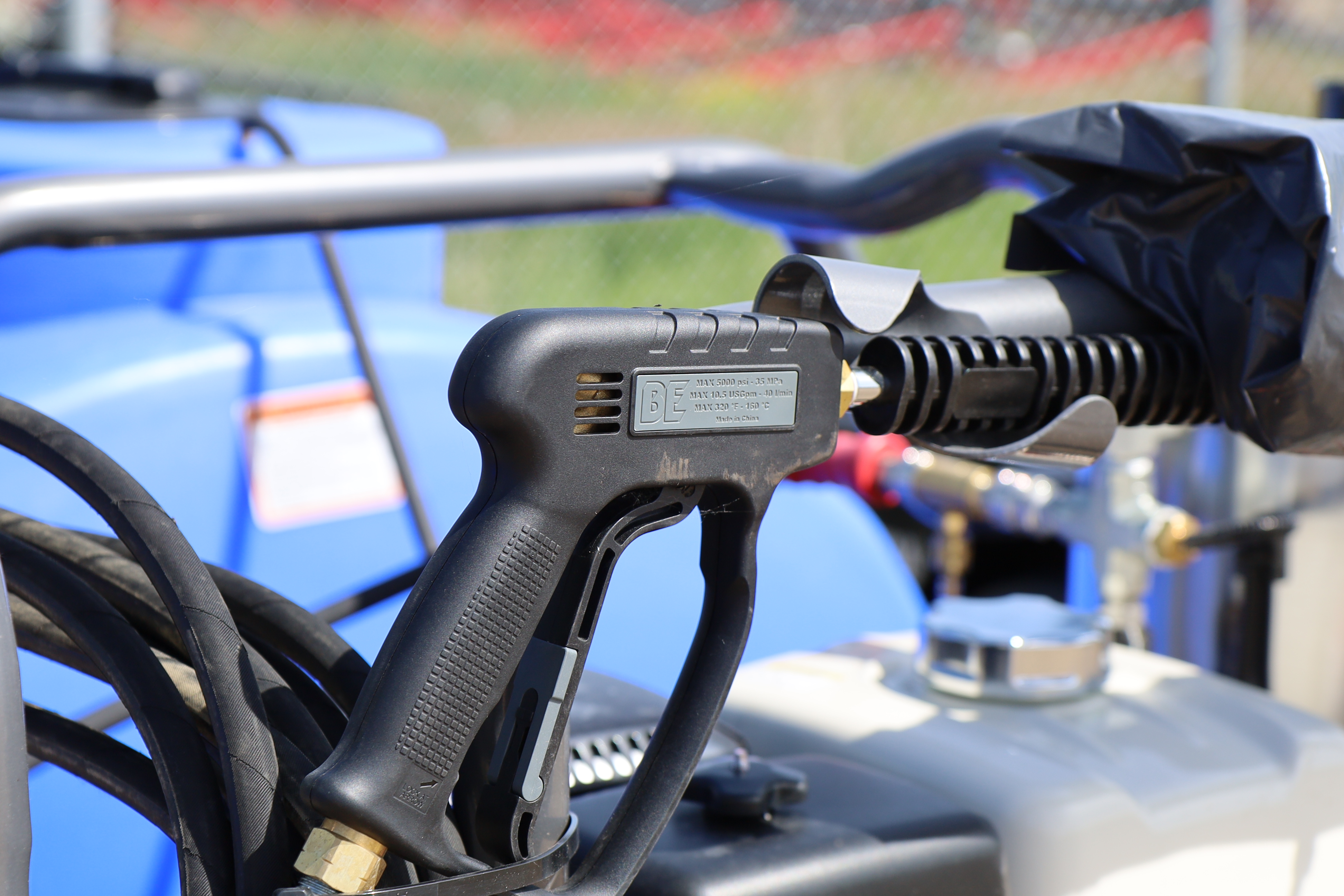 Spraying Versatility: Every pressure washer comes with a 50ft commercial-grade hose, spray wand and five interchangeable spray nozzles for every situation possible.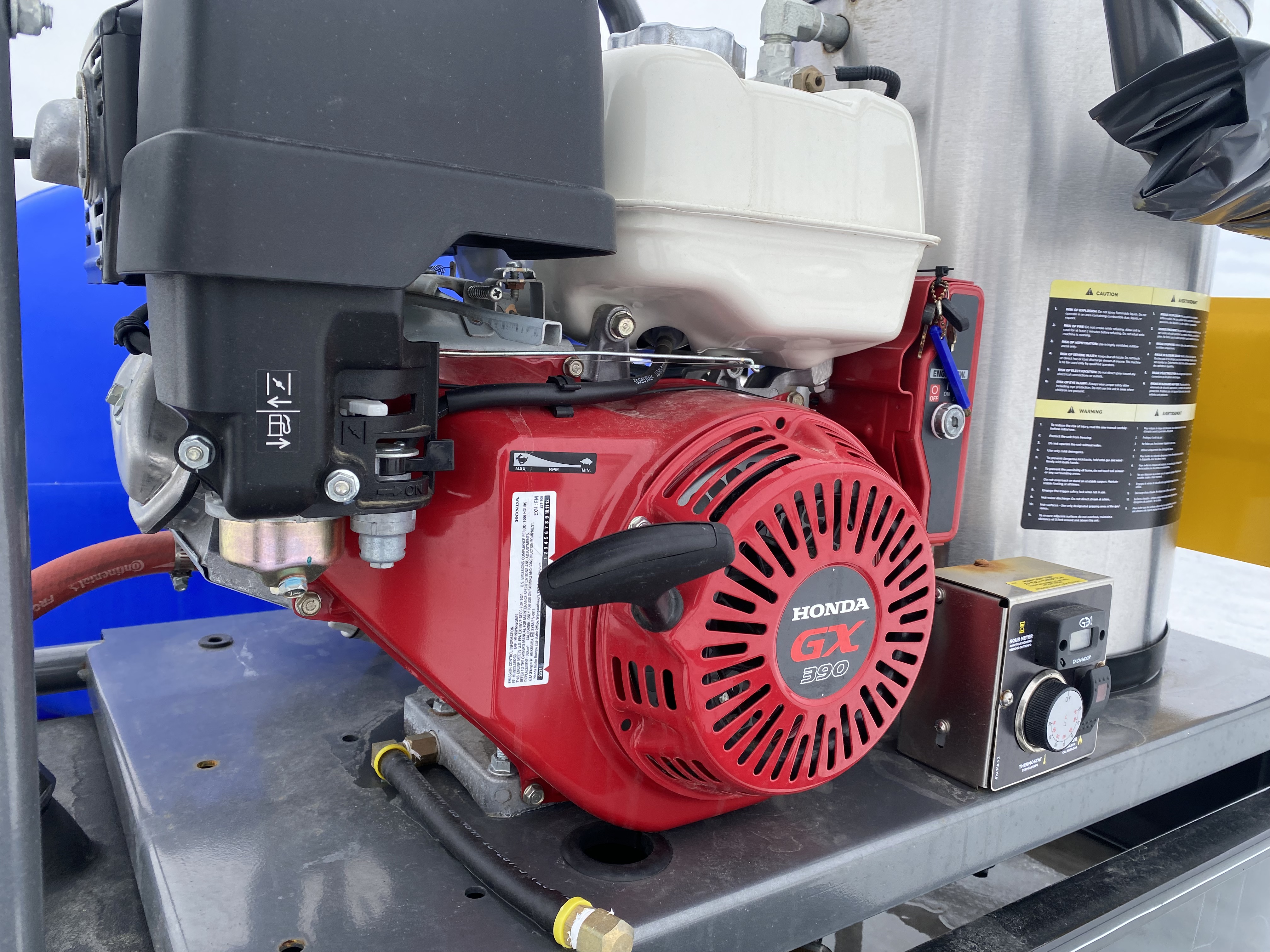 No More Pull Starts: Our pressure washer is powered by a Honda GX390 engine with an electric start up for easy operation.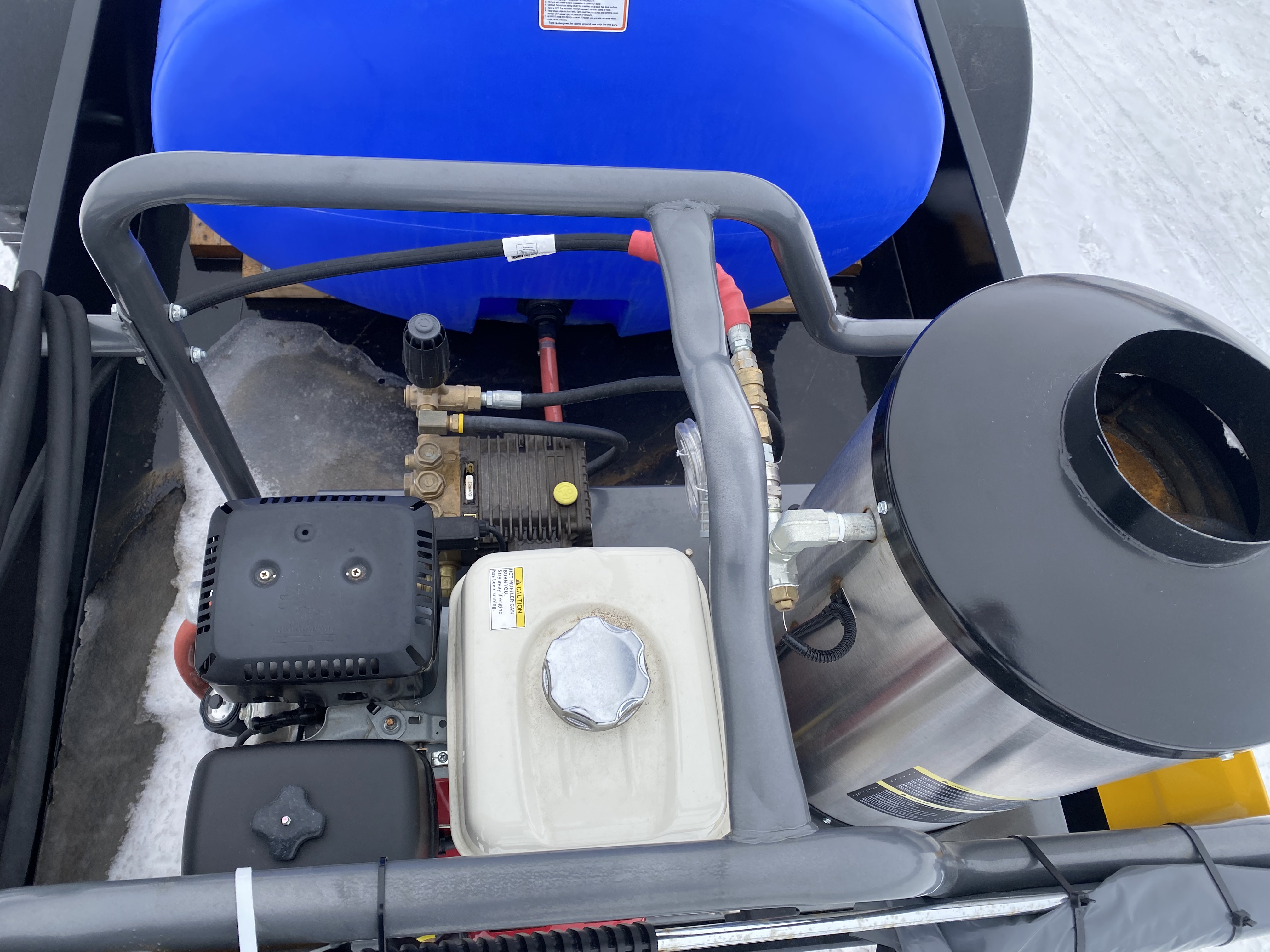 Primed to Tackle Any Surface: Our Commercial-grade triplex pump is die cast from brass to last for years of hard, continuous use. Simply open the bottle and drop in the tube to start spraying. A direct soap siphon off the pump body saves you the worry of wasting expensive degreasers or detergents.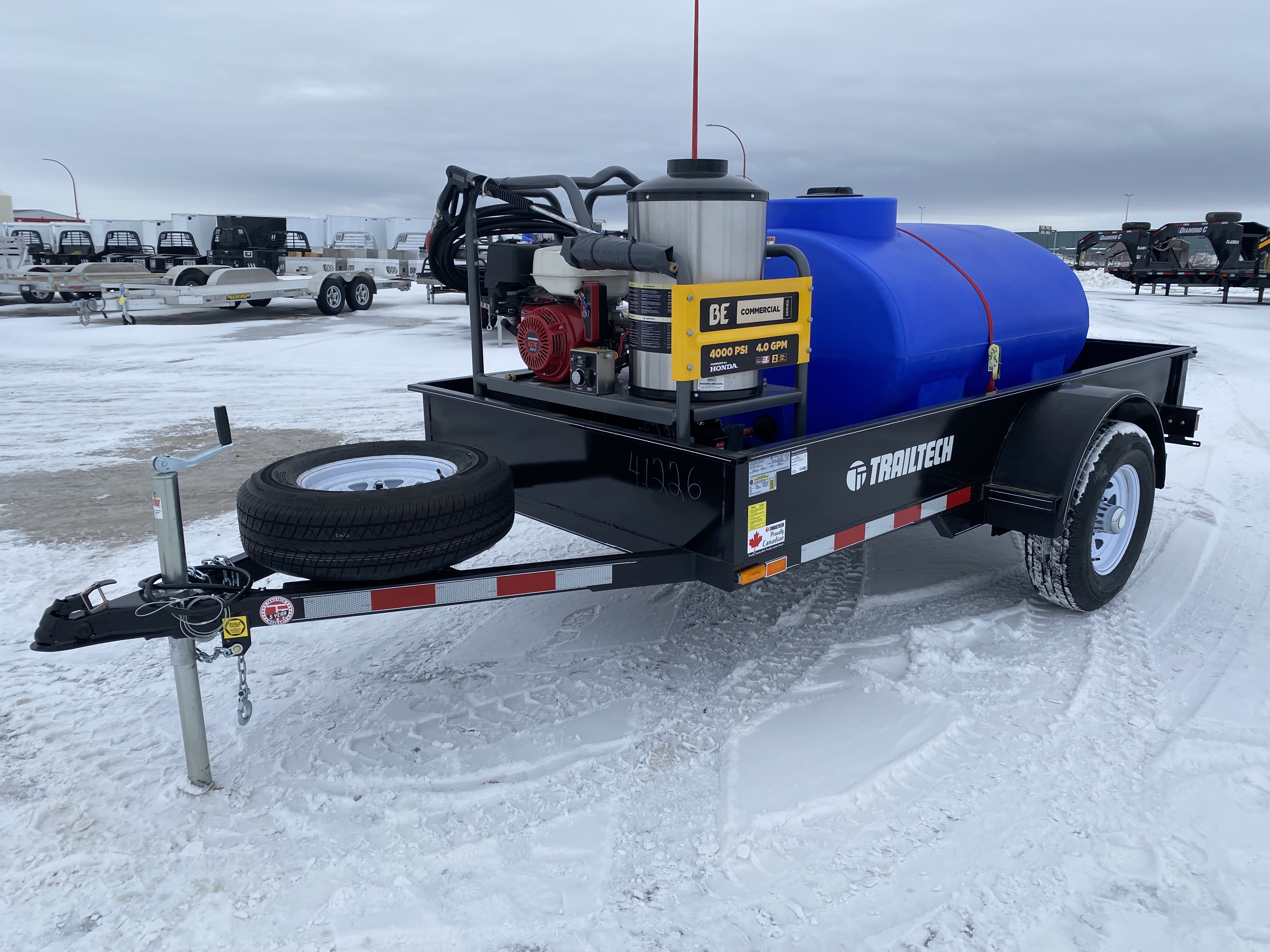 Heavy-Duty Trailer: We mounted our 300-gallon pressure wash tank on a Trailtech 5' by 10' Utility trailer. It's perfectly balanced on an upgraded 6,000 lb. axle – providing the safety, stability, strength, and mobility you'll need to reach your field or job site.
We're pretty proud of it, and we'd be happy to tell you more. If you'd like to see what our Hot Water Pressure Wash trailer can do for you, contact your nearest Flaman location.