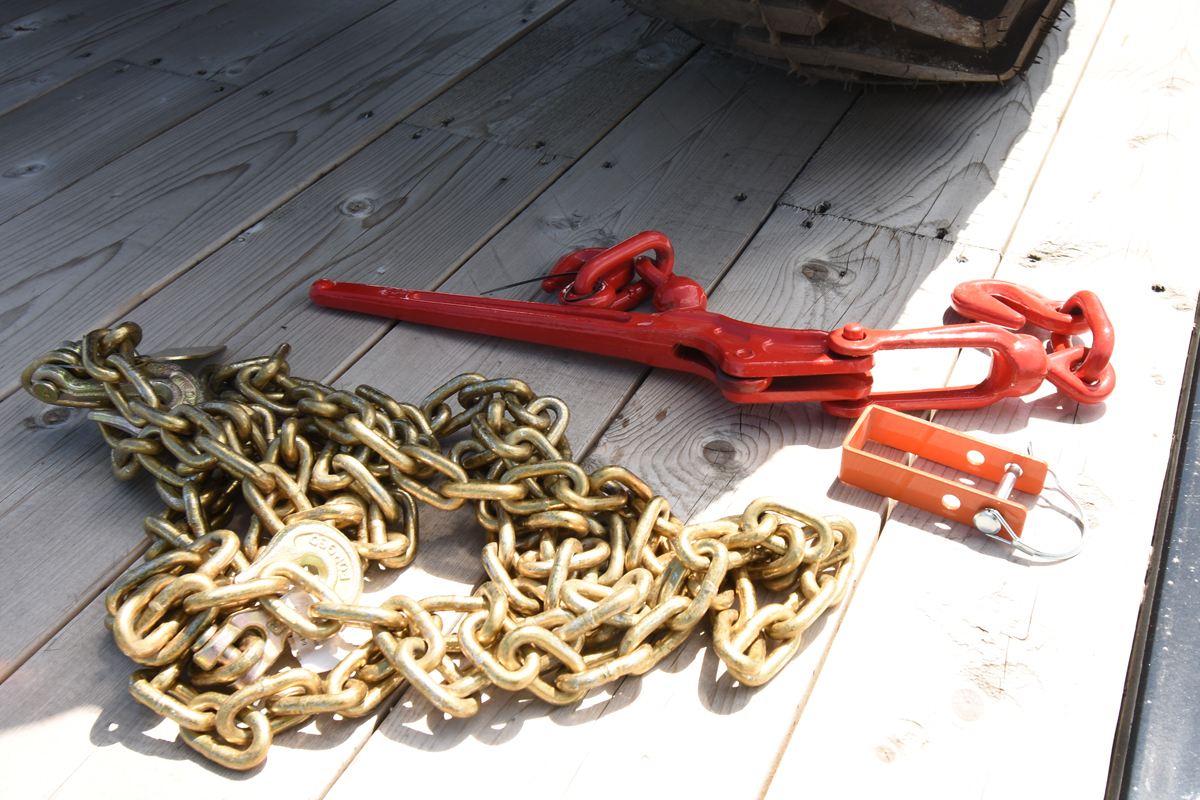 Have a tractor, skid steer, mini excavator, or heavy materials to move? Flaman has the flat deck or dump trailer to put under your load, but we also carry the parts and accessories to keep it securely in place.

Wrap it Up: Chains
Flaman offers 3/8", 5/8", and 1/2" Grade 70 Chain.
Identified by the golden colour of their rust and corrosion-resistant chromate coating, G70 chains are the load-securing standard of the trucking and transport industry.
That approval is an acknowledgement of their working strength. For example, the 5/16" G70 thickness is rated for 4,700 lbs. (about 2131.88 kg). of working strength, with 3/8" chains capable of 8,500 lbs. (about 3855.53 kg).
We offer your choice of pre-cut 16-foot chain assemblies with grab hooks on each end or custom chain lengths that require grab hooks, clevises, or lip hooks.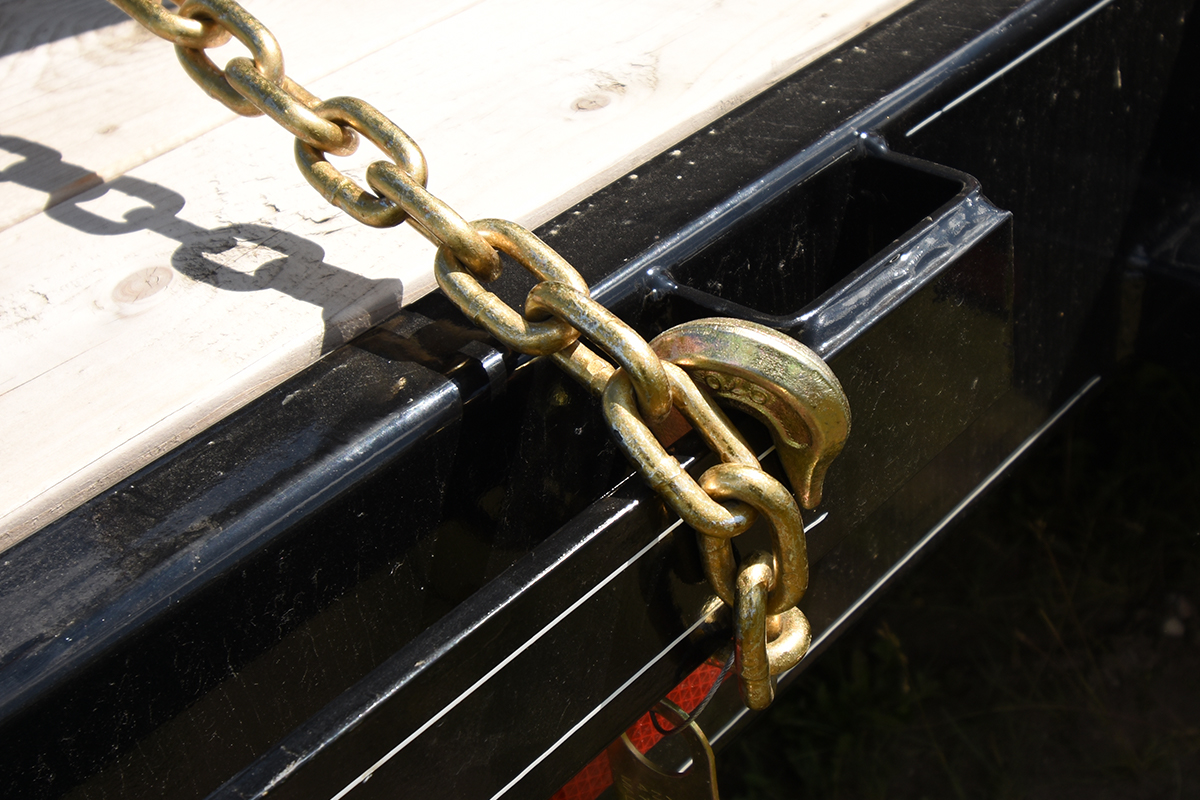 Tighten it Down: Load Binders
Also called chain binders, these cost-effective tightening tools are available in your choice of standard cantilever or ratchet actions. Flaman carries 5/16" and 3/8" binders, both options having two hooks on either side.

Lever load binders are cost-effective and have a much simpler design, but they require more strength to tighten down. These binders are ideal for tying down skid steers or other equipment you move on a regular basis. That repetitive use will help you become familiar with the tie-down points and use a set chain length every time you secure your machine.
Ratchet binders are easy for anyone to operate. Just start with the threaded hooks all the way out, manually add tension to the chain, hook both ends of the binder on, and ratchet everything tight. The moving parts do require a little more maintenance but spraying white lithium grease on the threads and mechanism will often take care of it.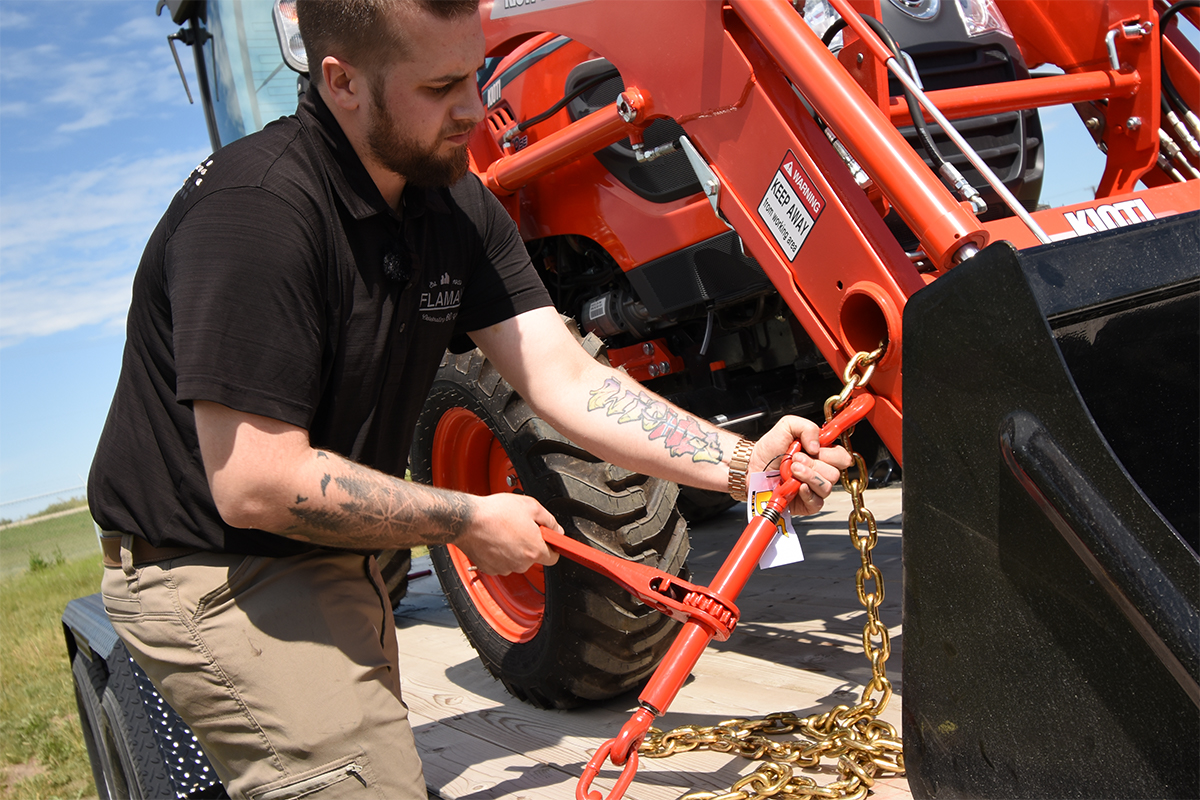 Lock it in Place: Load Binder Locks
Once you've tightened your chains with a lever load binder, how do you prevent the handle from releasing? Our Load Binder Locks are small but mighty. With their versatile two-position adjustment and a quick-release cotter pin, they hold a load together on the bumpiest roads.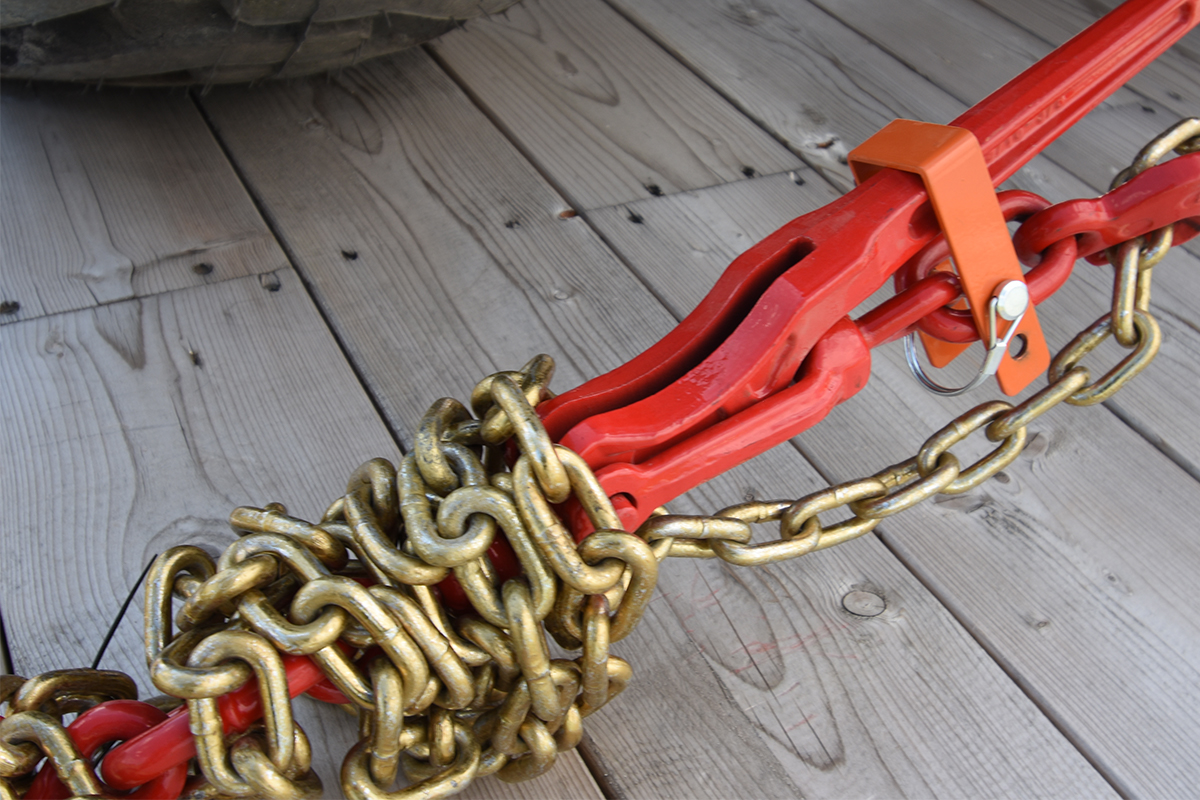 When is it time for new chains and binders?
Inspect your chains and binders regularly for any damage to the hooks, chain links, or load binder. If you see any cracked or worn equipment that poses a safety hazard, it's time to replace it.
Supplies for a Secure Haul
Need new or replacement equipment to haul heavy equipment or cargo? Looking to add it to your purchase of a top-brand lowboy, highboy, bumper pull, pintle hitch, or a fifth wheel trailer?
Drop by your nearest Flaman dealer. Check out our selection of chains, hooks, binders, and locks, and hit the road with a secure load.