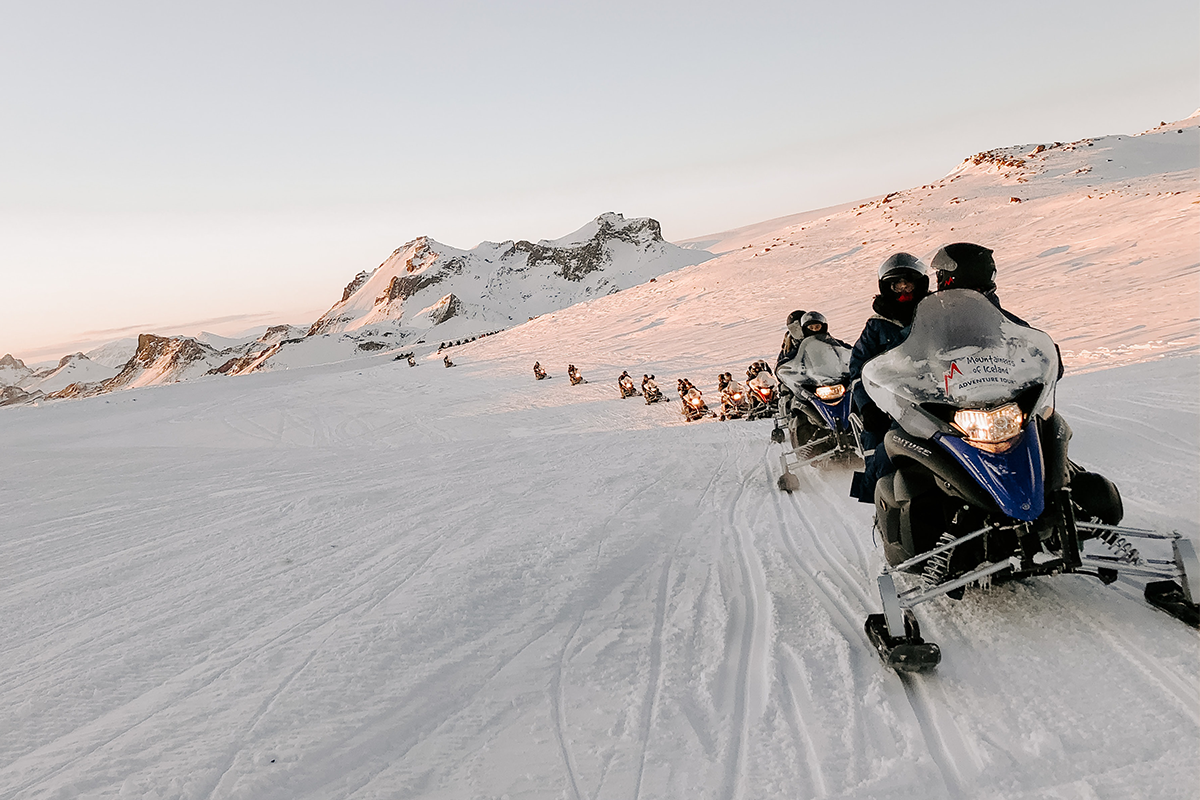 For many snowmobilers, the physical and emotional benefits of their winter passion may come as a pleasantly surprising bonus. Their adventures, time with friends, and convenient access to nature are already rewarding enough.
If you're one of them, you'd probably like to keep that sweet ride going for years to come. Keeping safety, nature, rules and potential hazards in mind will help you do it.

Be Kind to Nature.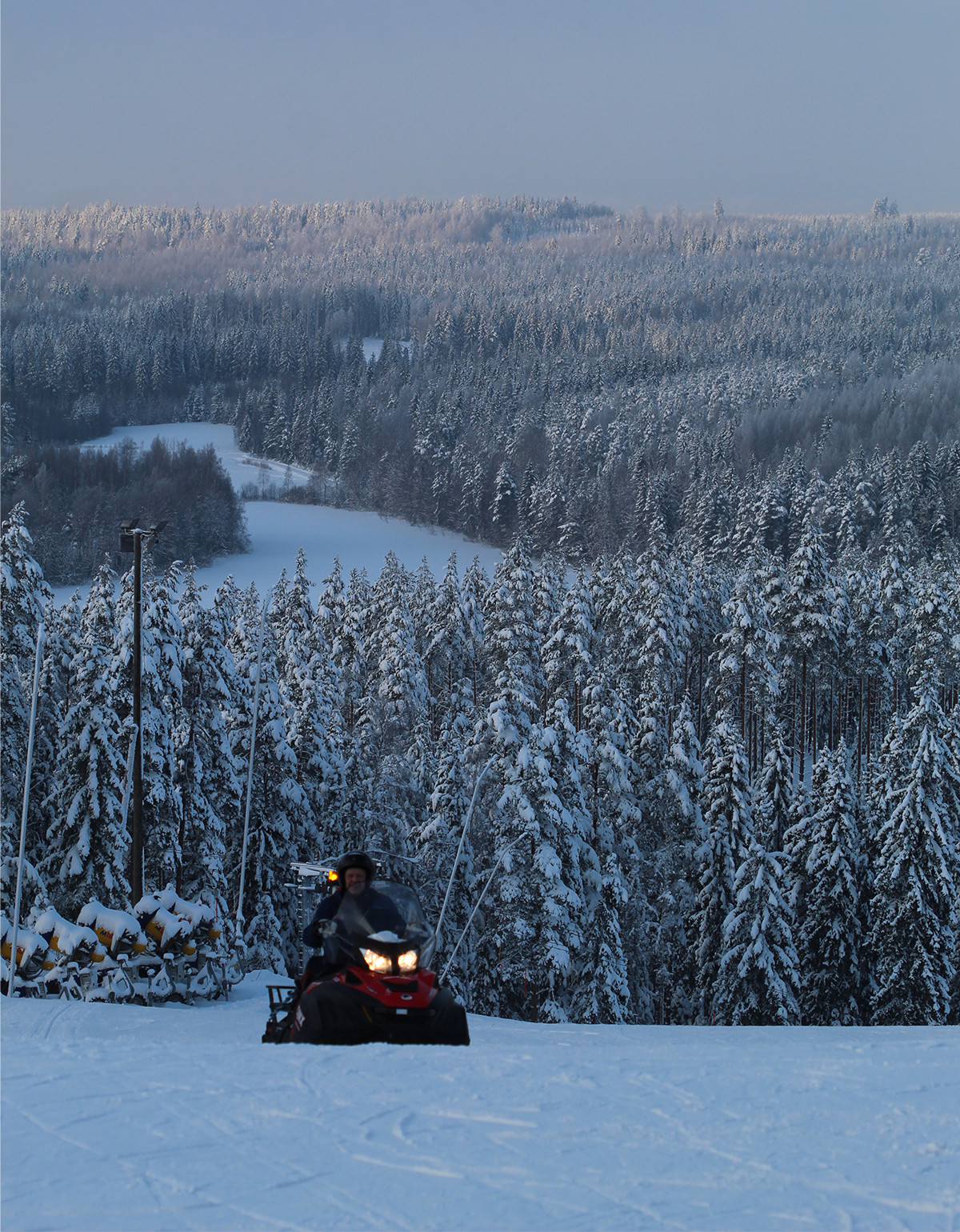 Nature is a source of great beauty, solitude, and serenity. Those are its obvious, immediate benefits.
Less obvious are the mental and physical benefits that build up the more you spend time outdoors. These include everything from mood elevation to better heart health to more efficient metabolism to greater self-reliance. Nature has that power, and it gives us so much to enjoy. Yet, it isn't invulnerable to disregard.
Anytime humans go into a natural area, they're bound to have an impact – especially when they go there on mechanized vehicles. So snowmobile associations work with environmental and governmental agencies to develop environmentally responsible riding policies. At the same time, association volunteers work to keep the trails safe, clear and pristine.
Snowmobile Makers Work to Do Their Part.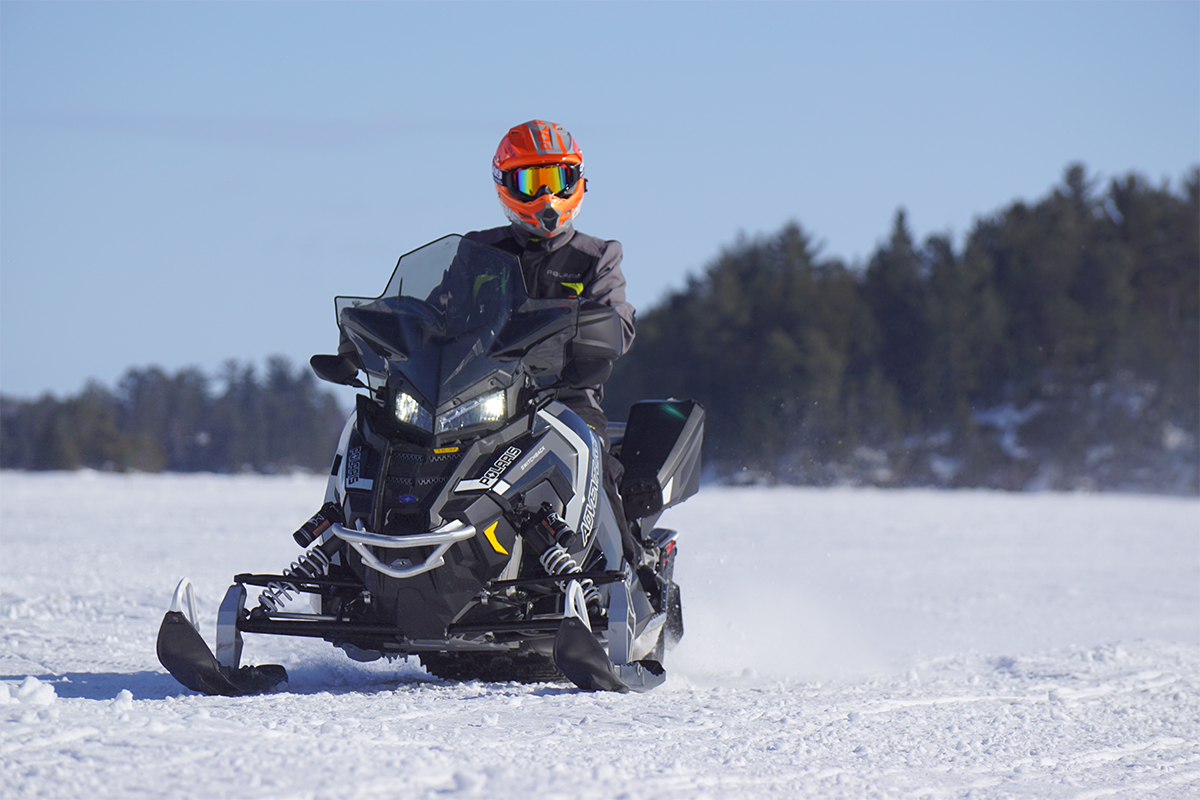 The Klondike Snowmobile Association says snowmobiles have less impact on the environment than many people think. It points to ground, water and vegetation being frozen over and protected by a layer of snow.
Furthermore, the association says snowmobile manufacturers have designed sleds to exert less pressure on the snowpack than the weight of a person walking. In addition, on-board computers and four-stroke or direct-injection two-stroke engines significantly reduce emissions.
How You Can Do Yours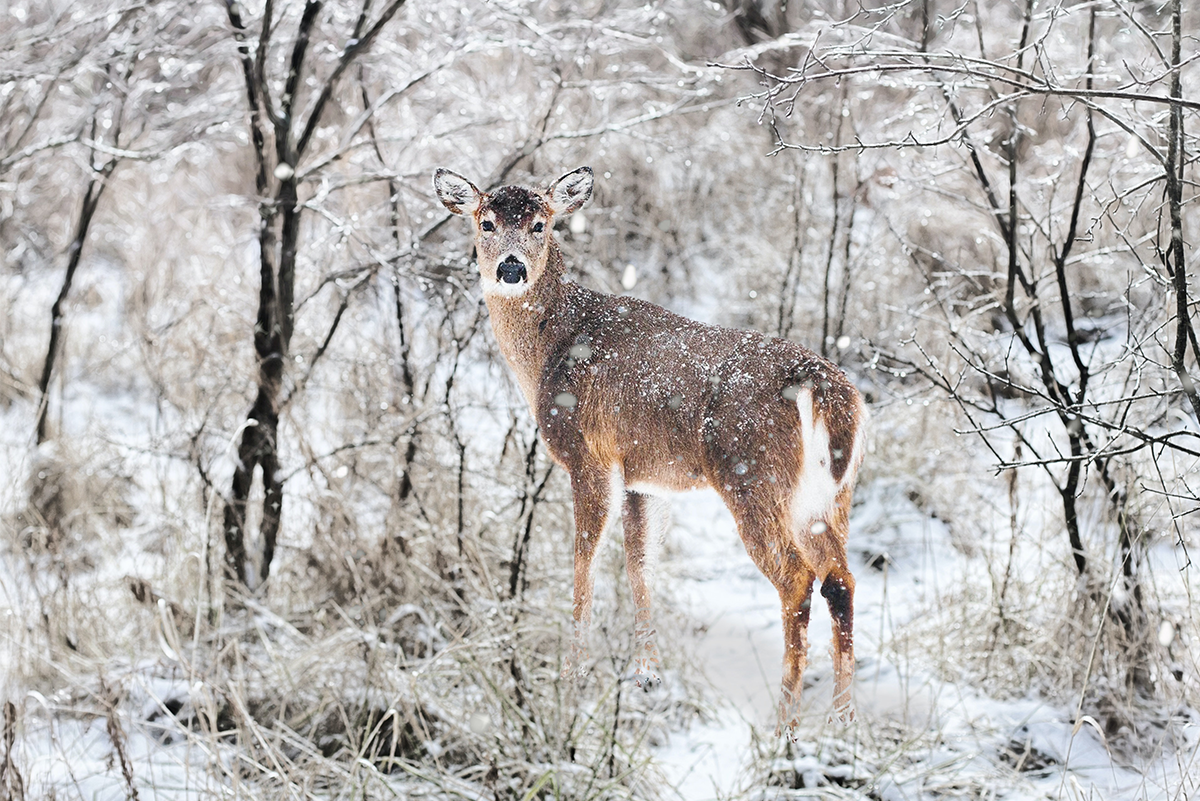 Nevertheless, snowmobile associations set down guidelines for riders to leave nature as they found it. These include:
Not leaving anything but tracks behind you.
Giving animals plenty of space and keeping quiet around them
Sticking to pre-existing trails whenever possible
Keeping up with new environmentally-conscious technologies
Keeping your sled well-tuned
Riders are also asked to remind other riders of these guidelines.
Snowmobile Safety on Trails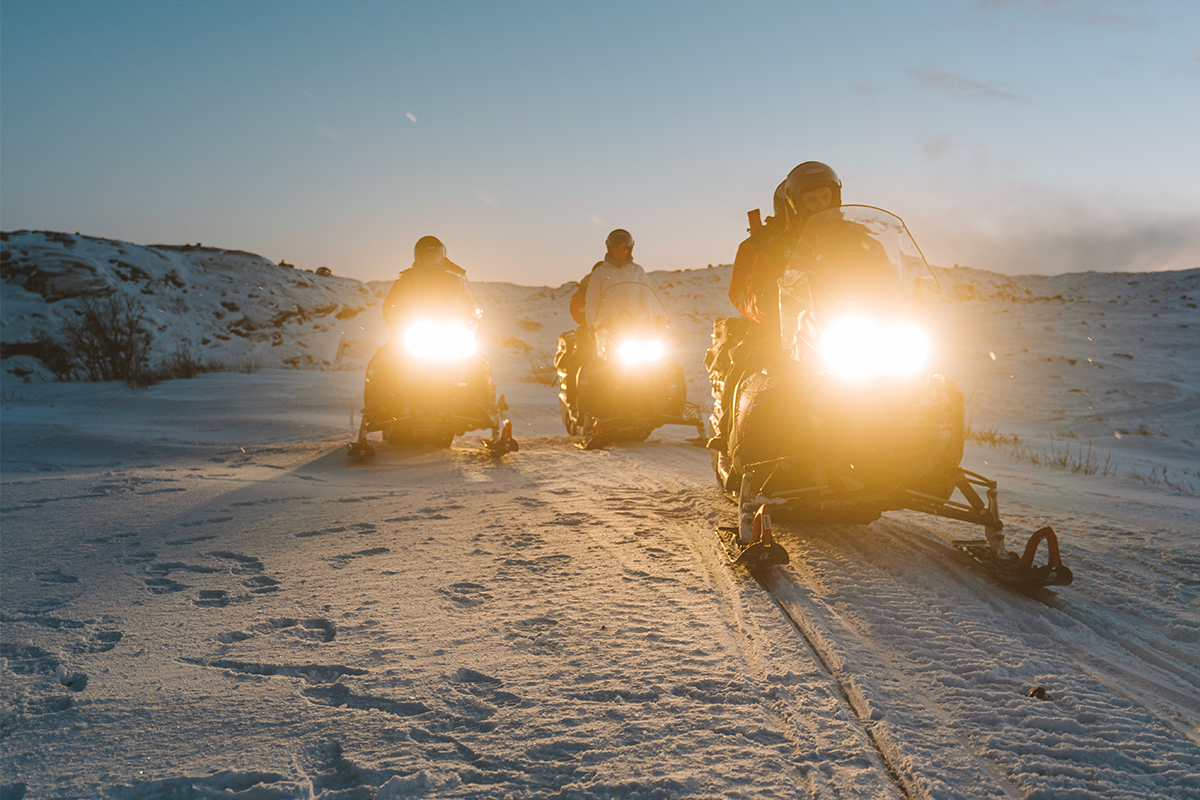 Along with environmental tips, associations have plenty of vital safety advice to share with their members – or anyone out on the sled. Here are a few examples from the Alberta Snowmobile Association's list:
Make sure your sled will not let you down. Keep your snowmobile tuned up and bring along necessary spare parts and emergency repair items like duct tape, a flashlight and a knife.
Dress for unexpected conditions. Layer your clothing, and make sure it's waterproof, windproof and warm. Avoid scarves and other loose clothing that can snag in your machinery or tree branches.
Pack an emergency survival kit with items like a first-aid kit, warm blanket, extra clothes, energy bars, and extra food and water. Things like a compass/GPS receiver, tarp, nylon rope, a well-charged cell phone, signal flares and waterproof matches can make a big difference if you have to get your bearings, signal for help and/or spend a night in the elements.
Use the P.L.A.N Method

PREPARE by knowing your terrain, location, weather, avalanche risk, etc., before you go.
LOCATE your riding area with a map.
ASSESS your physical condition, equipment and safety rules before deciding to go.
NOTIFY someone where you're going, who you're going with and when you expect to return. Be specific.

Familiarize yourself with best practices for making a shelter, building a fire (or surviving without one) and how much food and water you'll need in an emergency.
Observe precautions to prevent extreme weather hazards like frostbite, hypothermia and falling through the ice. Like other associations, the Alberta Snowmobile Association provides tips on what to do if you or anyone in your group suffers one of these misfortunes.
Don't drink or use drugs. It may be fun to enjoy a drink with friends, but not when it endangers your health - or anyone else's. Alcohol can make you feel warm while doing nothing to protect you from the cold. Both alcohol and drugs impair your senses, decision making and reaction time, which could lead to a severe accident.
Familiarize yourself with hand signals. They can keep the trail safer when you're travelling with a group or meet another group.
Licensing and other Considerations
Who's allowed to ride a snowmobile? Where can you legally ride? Being aware of regulations can save you a lot of legal trouble. Safe Snowmobiling rules are in place to keep you and others safe from more serious risks, including injury or death.
Here's where you can learn more about regulations in Western Canada, Ontario, and Quebec. Governmental agencies also publish helpful guides like the Saskatchewan Government Insurance (SGI) Snowmobiling in Saskatchewan Handbook.
Getting to the Trails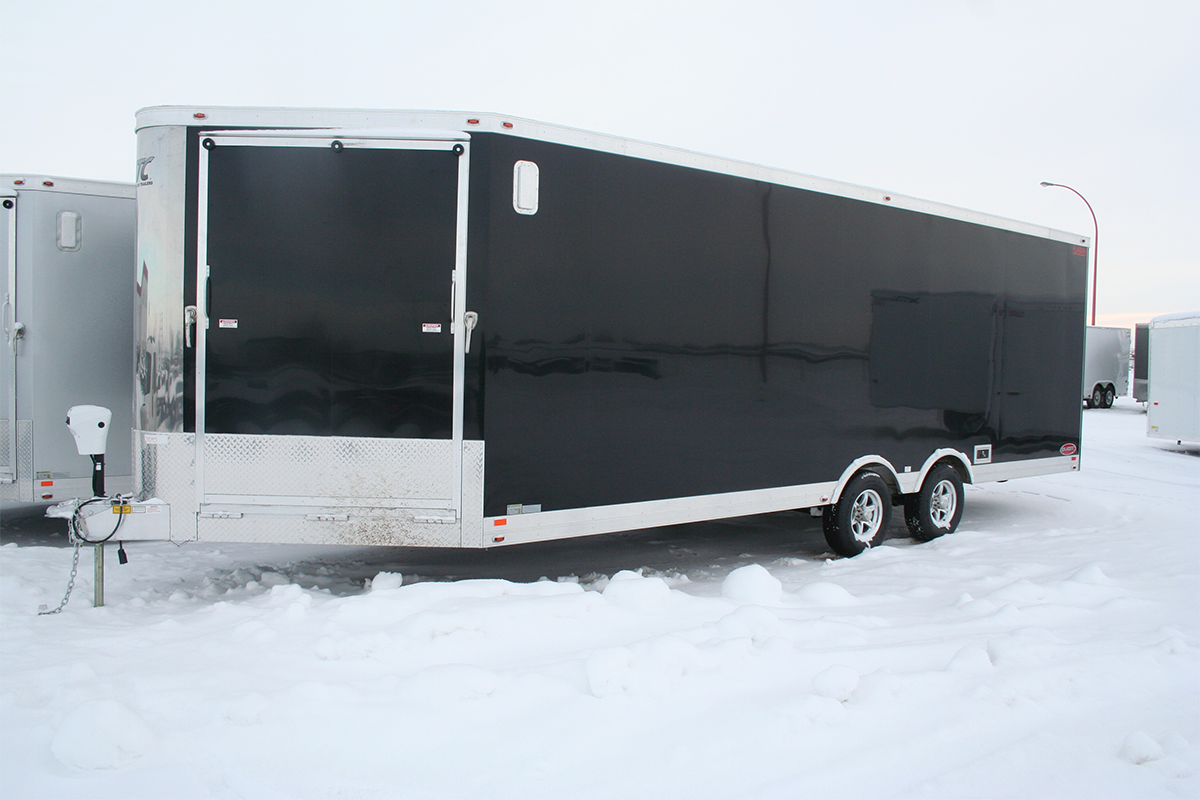 You also need to know how to transport your snowmobile safely. Loading it onto a truck may require some physical exertion, so make sure you're up for it. Your other option is renting or buying a trailer. Either way, you'll need to be aware of best practices for securing and hauling. The Klondike Snowmobile Association has some great tips, but you'll also want to make sure you're complying with regional transport regulations wherever you do your sledding.
Make the Most of Your Time Outdoors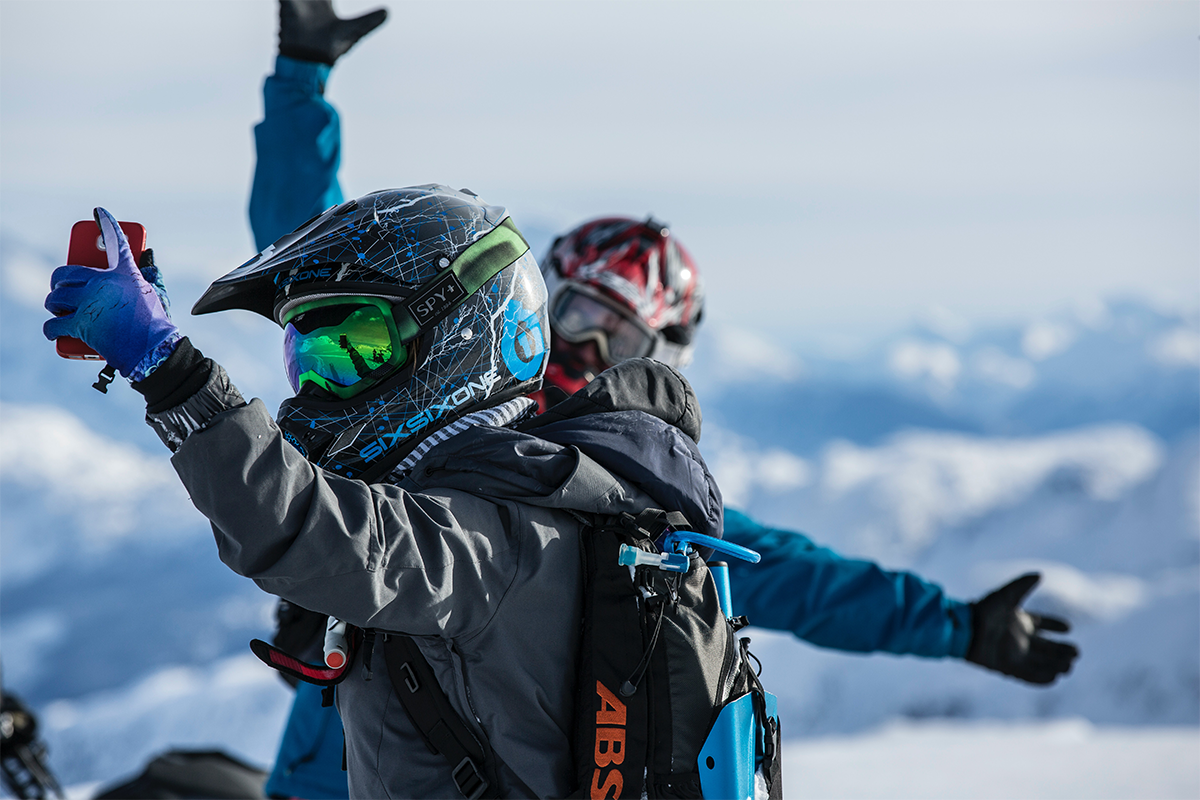 The physical and emotional benefits of sledding owe much to the tranquil beauty of nature around you and your ability to share adventures with friends. How you exercise that wonderful privilege will determine how long you will get to do it. Proper respect for safety and the fragile environment you ride through will keep the trails open for snowmobiling's next generation.
Start Your Safe Sledding Adventure at Flaman.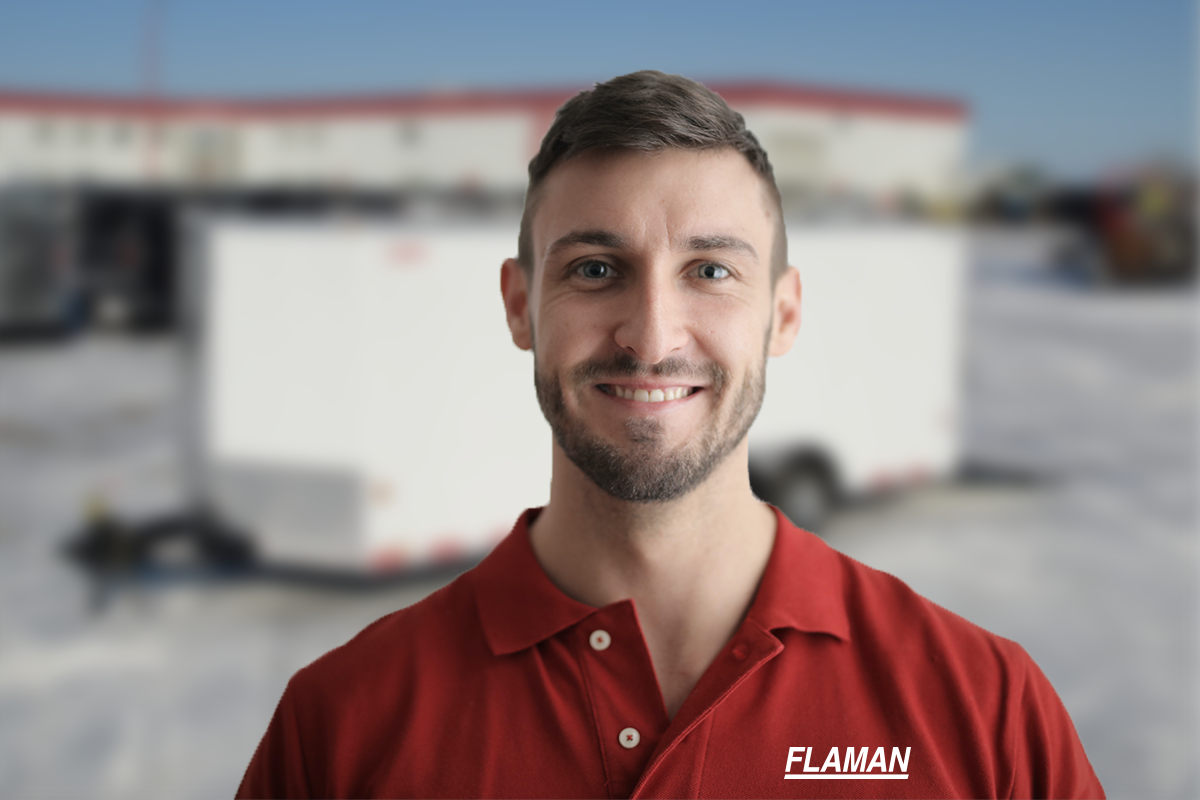 Are you looking to buy or rent a top-quality snowmobile trailer? In need of professional service and advice for your current trailer? Flaman Trailer Stores are your hookup. We sell and rent outstanding utility, enclosed, and flat-deck trailers to get you out to the snow. (We also deal in gooseneck, stock and dump trailers because we're here all year.)
You can count on our accredited Trailer Service Department for quality maintenance, inspection, repair, warranty, or upgrade work. You put a lot of care into your sled. Let our professionals put the same care into the trailer that carries it. Call or visit the Flaman Trailer location nearest you!