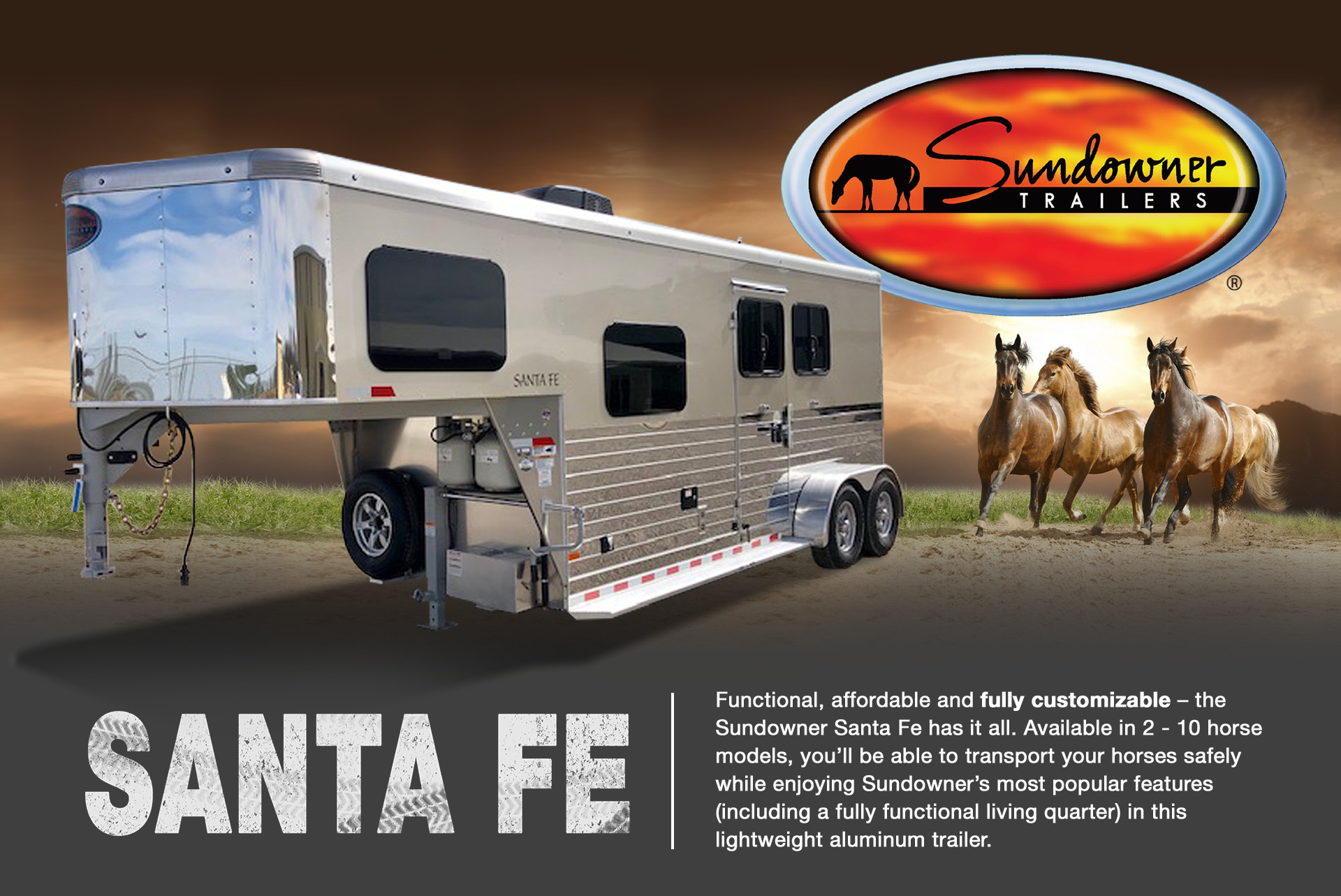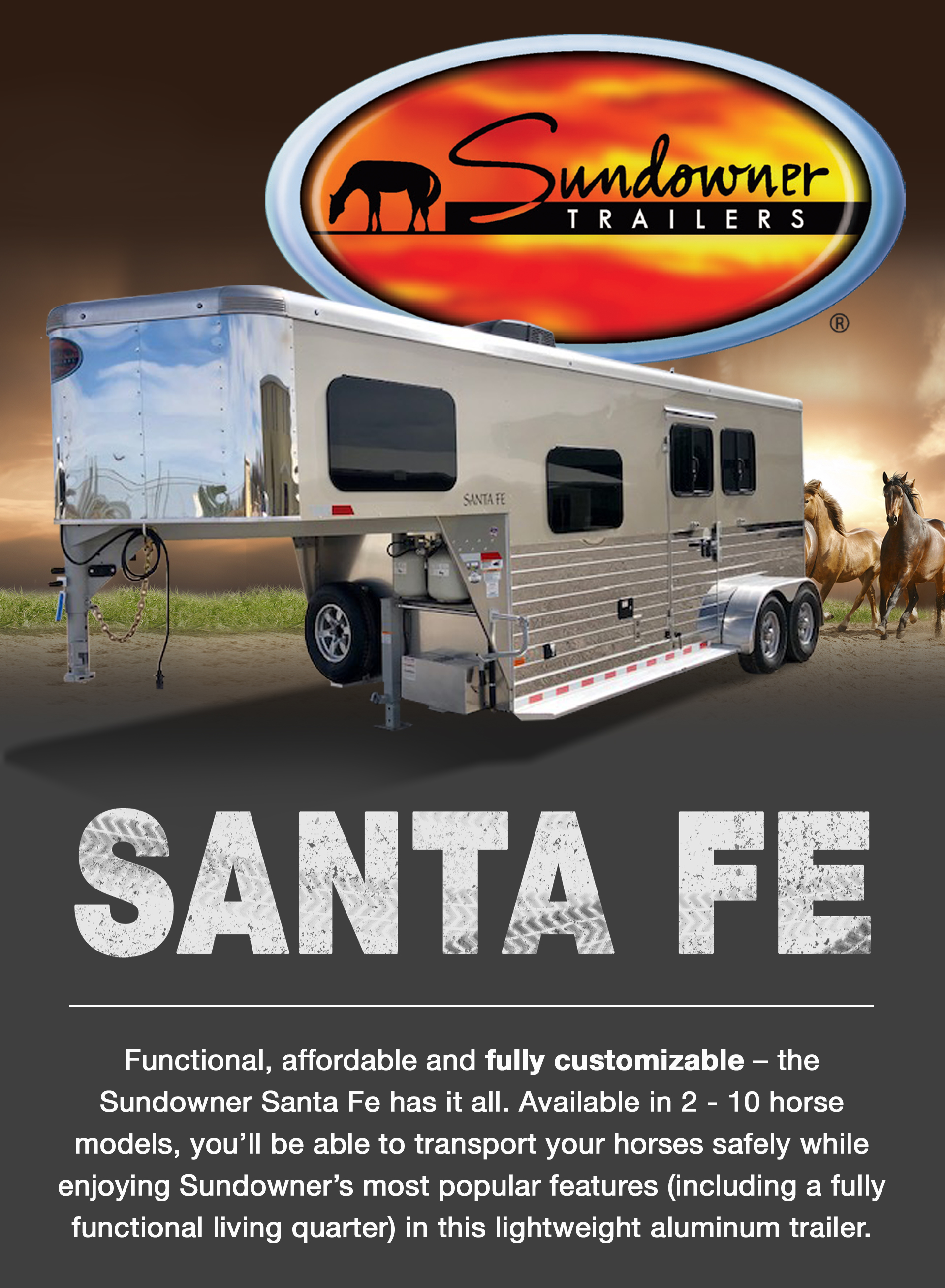 Comforts of Home While on the Go
You're tough. We respect that. You can handle a couple rough nights of motel rooms and sink showers while transporting your horses. But we also respect your having a convenient, functional living space - because we care not only about the safety and comfort of your cargo but the person driving the truck, as well. The Santa Fe Trailer keeps you feeling secure and satisfied, with features like:
Complete bathroom
Kitchen that includes a microwave, Formica counter tops, single bowl kitchen sink, and overhead cabinets
Bed, wardrobe and linen closet
AM/FM radio, CD player with interior speakers
USB charge port
Air conditioner
Upgradable flooring options
And much more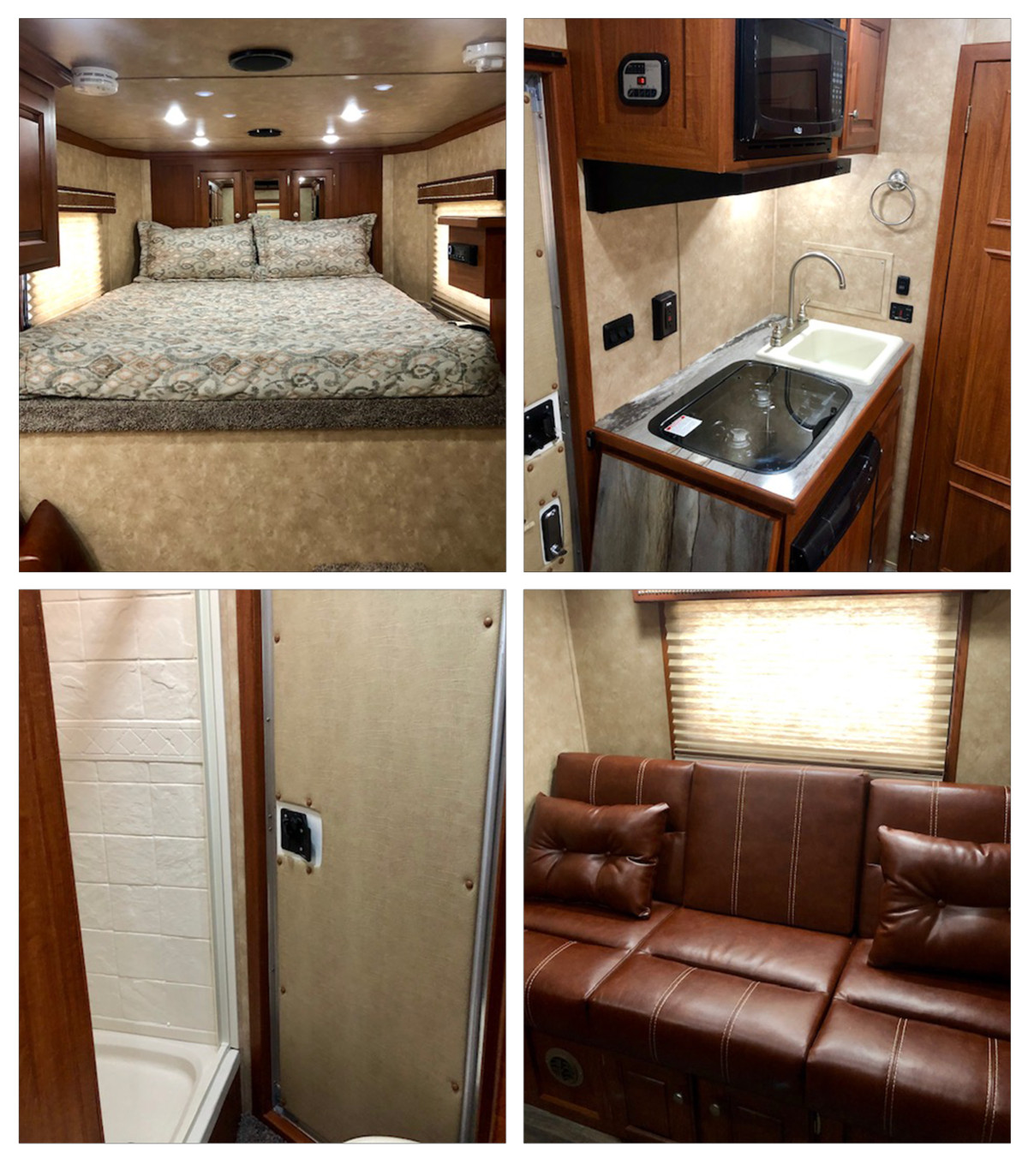 Safe, Innovative and Stress Free
While we're happy to provide you with a cool living space, we haven't lost sight of the Santa Fe's most important function - transporting your horses safely. The Santa Fe offers a variety of features designed to provide the most stress-free environment possible:
Air flow dividers with pads
Floor mats
Drop down feed window with face grill per stall
2 air gaps with plexiglass on rump side
SunCoated kick panels
1 Pop-up vent per stall
1 outside, 2 inside tie rings per stall
Collapsible rear tack with saddle rack, tack hooks and light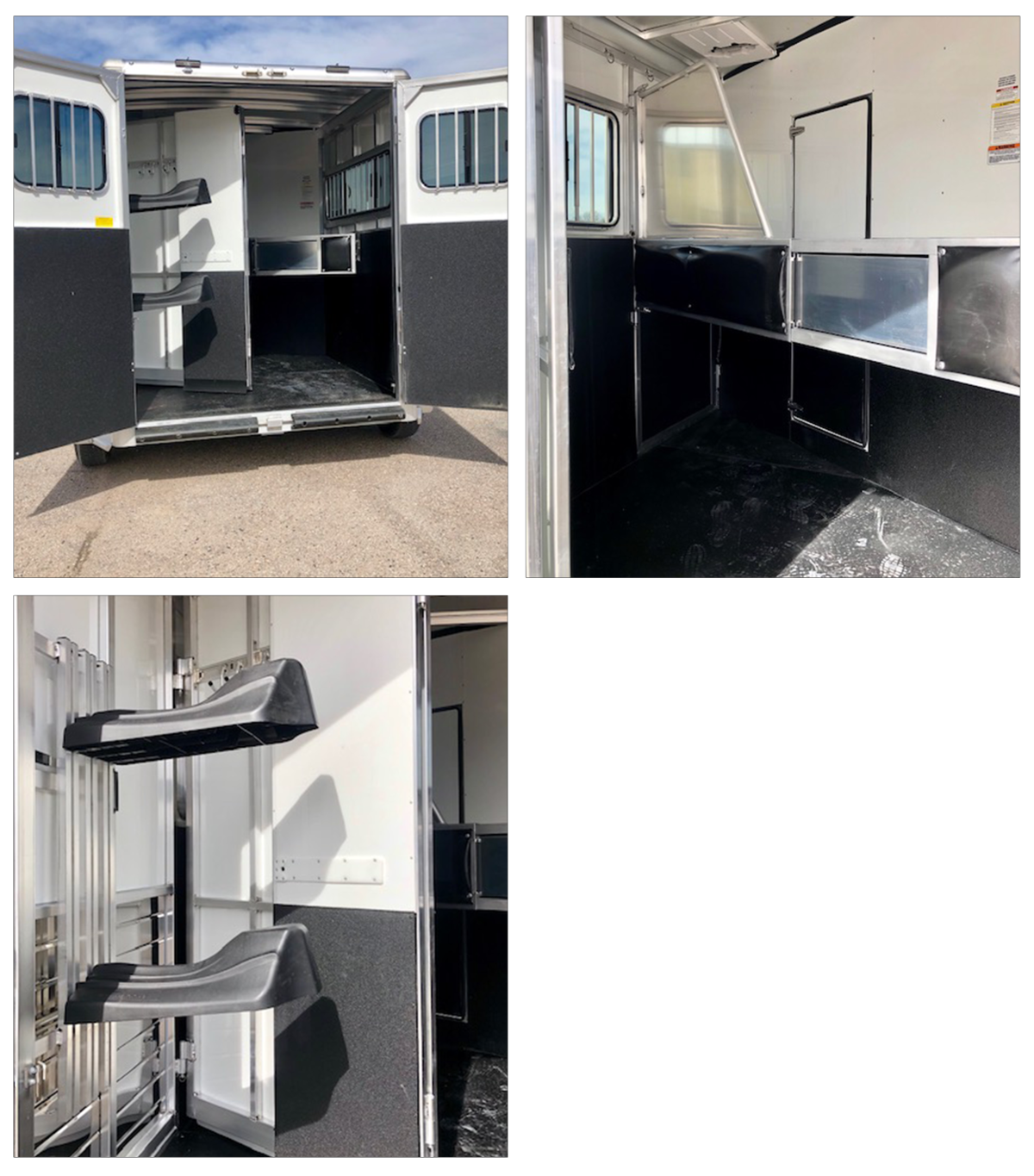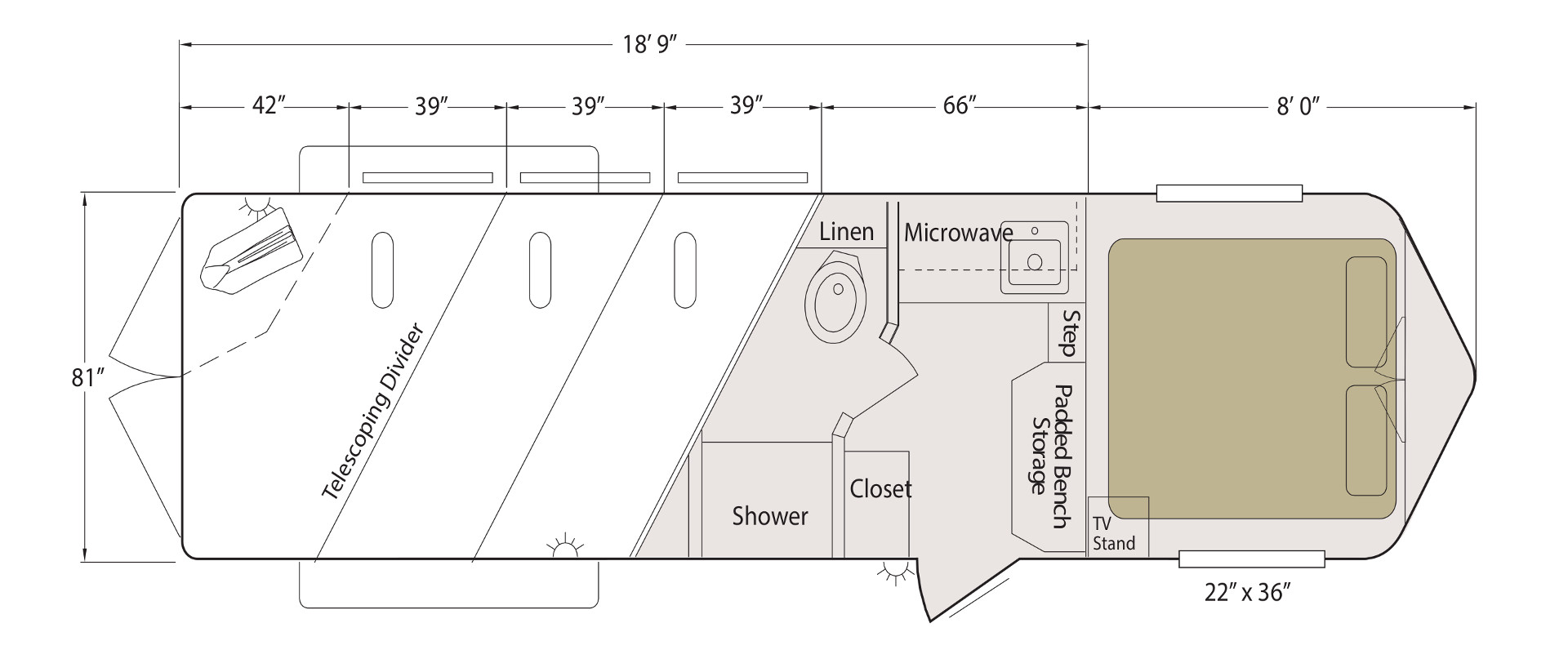 *Measurements based off of model 6905, and are approximate.
Multiple customization options are available to tailor your
trailer to your unique needs